The Hideous Sun Demon - 1958
The Hideous Sun Demon - 1958 - Low budget monster effort starring Robert Clarke. He is a tormented nuclear scientist who discovers after a lab accident involving isotopes that he alters into a violent lizard-man when exposed to sun light. Needless to say, this is problematic for he and his would-be girlfriend (Patricia Manning). Consequently, a good portion of this tale takes place at a night, conveniently at a night club where the scientist watches a pretty lounge singer (played by Nan Peterson) and the pair take off to swim and sleep overnight at the local beach, which turns into a disaster when the sun comes up.
Star Robert Clarke also directed this film and he keeps it moving as the lizard-man/scientist struggles to keep his sanity and to defeat the gangster boyfriend who keeps a proprietary eye on the lounge singer.
While The Hideous Sun Demon seems to mimic the usual 1950s science-gone-wrong films that had come before, it also throws in a piece of King Kong for a poetic finis, and contains a certain energetic get-up-and-go that helps compensate for the thin budget.
AMAZON: The Hideous Sun Demon
---
Page December 2018
---
---
---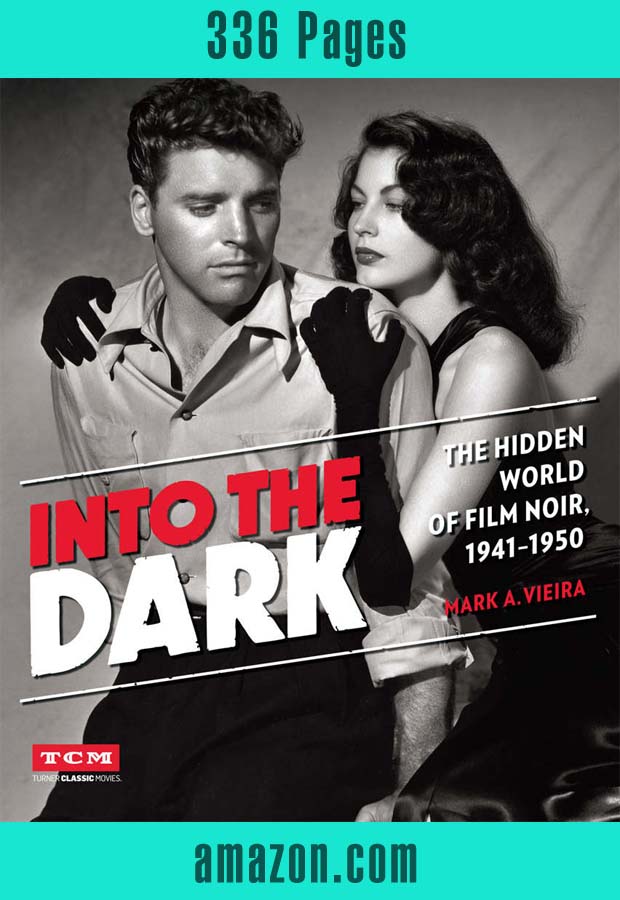 Into the Dark - The Hidden World of Film Noir 1941-1950 -amazon.com
---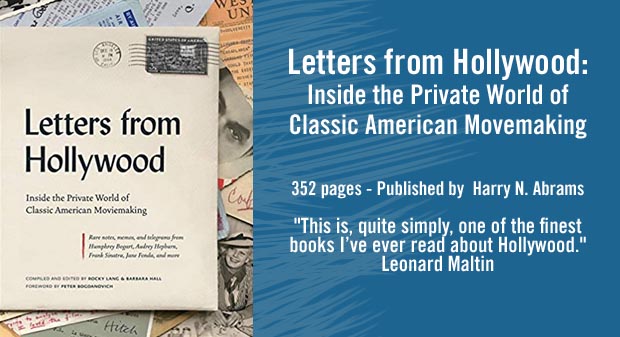 Letters from Hollywood: Inside the Private World of Classic American Movemaking
352 pages - Published by Harry N. Abrams
"This is, quite simply, one of the finest books I've ever read about Hollywood." Leonard Maltin
Reproduces in full color scores of entertaining and insightful pieces of correspondence from some of the most notable and talented film industry names of all time—from the silent era to the golden age, and up through the pre-email days of the 1970s. Annotated by the authors to provide backstories and further context. Greta Garbo, Alfred Hitchcock, Humphrey Bogart, Frank Sinatra, Katharine Hepburn, Marlon Brando, Elia Kazan, Cary Grant, Francis Ford Coppola, Tom Hanks, and Jane Fonda.
Letters from Hollywood: Inside the Private World of Classic American Movemaking
---
What's Recent
---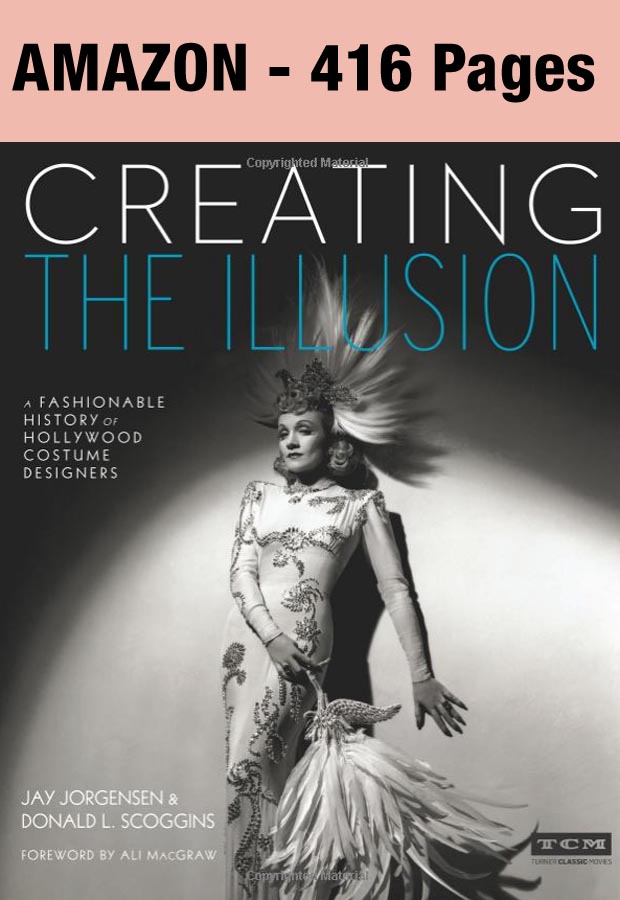 Creating the Illusion: A Fashionable History of Hollywood Costume Designers (Turner Classic Movies) - Amazon
---