Shepherd of the Hills - 1941
Shepherd of the Hills - Released July 18, 1941. Directed by Henry Hathaway
Filmed partially in California (San Bernardino Forest), but meant to represent the Ozarks, the story chronicles the return of Harry Carey Sr (as Daniel Howitt) to a mountain community where family feuds and grudges control the lives of many of the people, and through Howitt's influence, some of this quagmire of trouble is mitigated. But it is his friendship with Young Matt Matthews (John Wayne) which is the true test of his influence, especially since there are reasons Masters might hate Howitt most of all.
Betty Fields as the superstitious and affectionate Sammy Lane and a supporting cast with Ward Bond, Beulah Bondi, James Barton, and Marjorie Main (among many other familiar faces from classic Hollywood) makes director Hathaway's movie a small-scale epic story of cross-generational ills. Not counting the 2010 Winter's Bone, this might be the best film about the Ozarks yet made.
---
Original Page October 26, 2016
---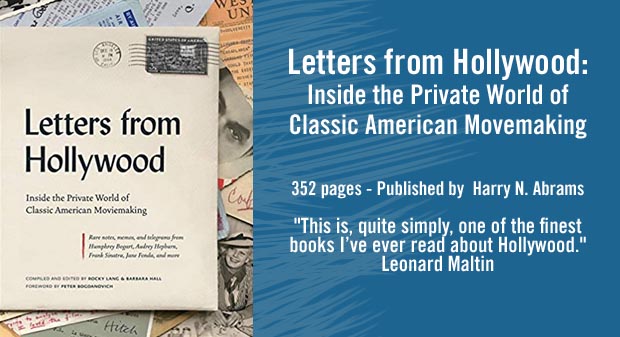 Letters from Hollywood: Inside the Private World of Classic American Movemaking
352 pages - Published by Harry N. Abrams
"This is, quite simply, one of the finest books I've ever read about Hollywood." Leonard Maltin
Reproduces in full color scores of entertaining and insightful pieces of correspondence from some of the most notable and talented film industry names of all time—from the silent era to the golden age, and up through the pre-email days of the 1970s. Annotated by the authors to provide backstories and further context. Greta Garbo, Alfred Hitchcock, Humphrey Bogart, Frank Sinatra, Katharine Hepburn, Marlon Brando, Elia Kazan, Cary Grant, Francis Ford Coppola, Tom Hanks, and Jane Fonda.
Letters from Hollywood: Inside the Private World of Classic American Movemaking
---
What's Recent
---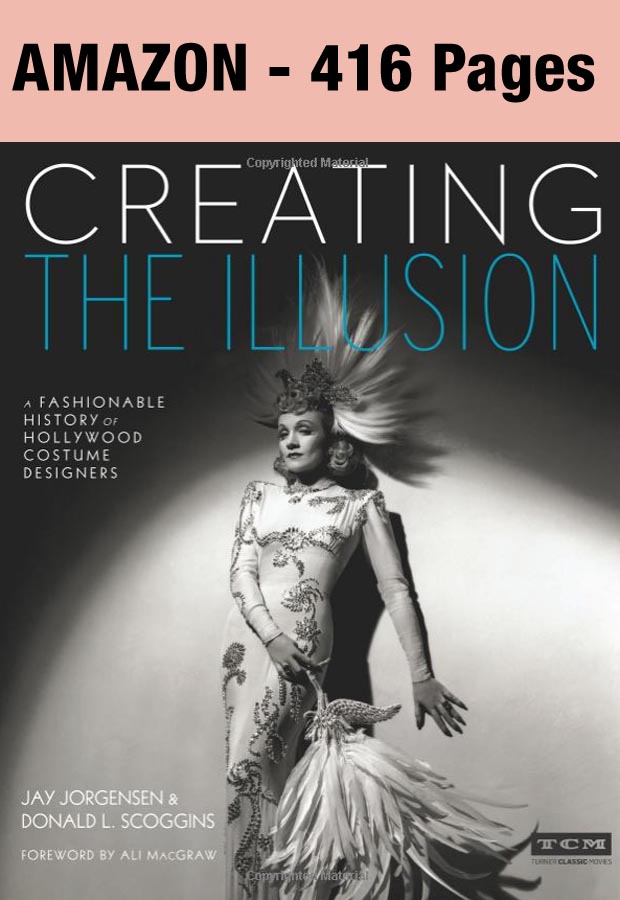 Creating the Illusion: A Fashionable History of Hollywood Costume Designers (Turner Classic Movies) - Amazon
---