Sharon Tate
Born January 24, 1943 in Dallas, Texas.
Sharon Tate won many beauty pageants as a child (starting as 'Miss Tiny Tot,' age 6) and teenager. She spoke fluent Italian from her years in Italy as a "military brat' and appeared as an extra in Barrabas which was filmed there. Her career as a professional actress started with appearances on the TV show The Beverly Hillbillies in 1962. She also appeared on Mister Ed in 1963, The Man from U.N.C.L.E in 1965.
She was murdered by the "Manson Family" on August 9, 1969, in Beverly Hills, California. At the time of her death she had 12 film credits.
---
"[Sharon]... was too nice. She doesn't believe in her beauty. Once when I was very poor in Poland, I got some beautiful shoes, and I immedieatley became ashamed of them. All my friends had plain, ordinary shoes, and I was embarrassed to walk in front of them. That's how Sharon feels about her beauty. She's embarrassed by it." - Roman Polanski speaking about Sharon Tate, from the Official Sharon Tate website.
Sharon tate was a star of The Fearless Vampire Killers, 1967 horror-comedy.
---
Original Page January 5, 2015
---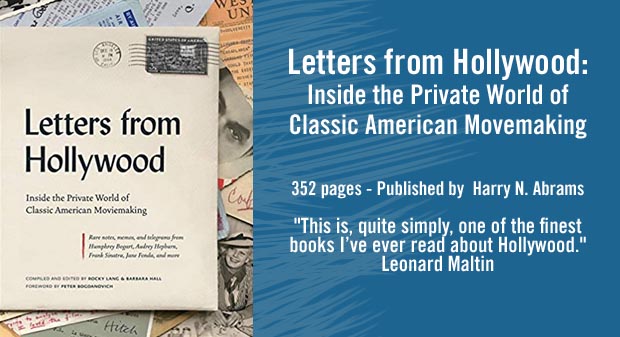 Letters from Hollywood: Inside the Private World of Classic American Movemaking
352 pages - Published by Harry N. Abrams
"This is, quite simply, one of the finest books I've ever read about Hollywood." Leonard Maltin
Reproduces in full color scores of entertaining and insightful pieces of correspondence from some of the most notable and talented film industry names of all time—from the silent era to the golden age, and up through the pre-email days of the 1970s. Annotated by the authors to provide backstories and further context. Greta Garbo, Alfred Hitchcock, Humphrey Bogart, Frank Sinatra, Katharine Hepburn, Marlon Brando, Elia Kazan, Cary Grant, Francis Ford Coppola, Tom Hanks, and Jane Fonda.
Letters from Hollywood: Inside the Private World of Classic American Movemaking
---
What's Recent
---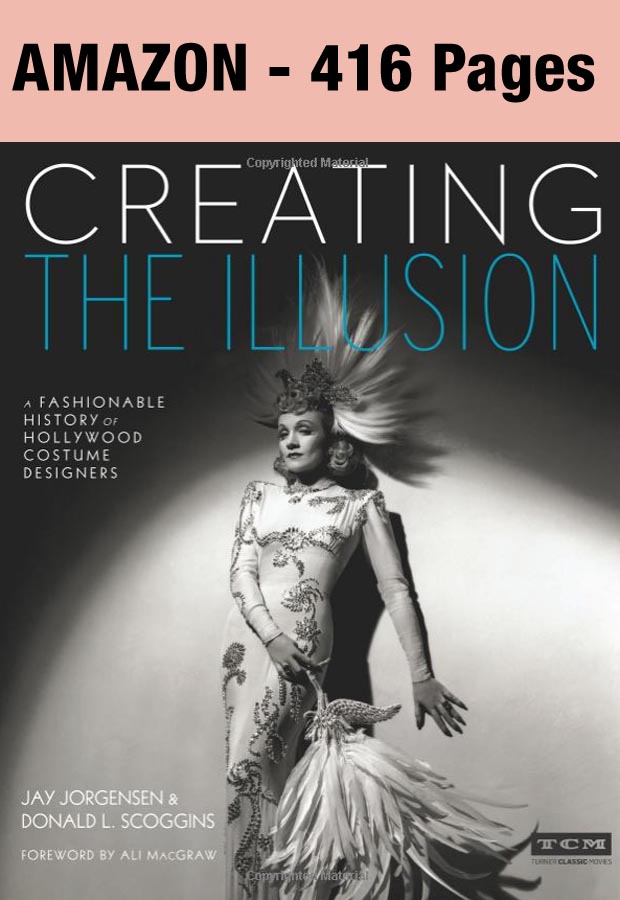 Creating the Illusion: A Fashionable History of Hollywood Costume Designers (Turner Classic Movies) - Amazon
---