Robert Taylor
Robert Taylor - Born Aug 5, 1911 (as Spangler Arlington Brugh,in Filley, Nebraska) - Died June 8, 1969
Taylor signed with M-G-M in 1934,and appeared in a supporting role in the Will Rogers' film Handy Andy (Taylor was loaned to 20th Century Fox for the film). Taylor was then cast in the lead for the first film production of Magnificent Obsession, based on the 1929 novel by Lloyd C. Douglas, by M-G-M. Taylor enjoyed several decades as a leading man and was at the top of the cast for many popular films, particularly romance titles, crime dramas, medieval epics, and in his favorite genre of westerns.
Taylor married Barbara Stanwyck on May 14, 1939. They eventually divorced in February, 1951.
---
Original page Sept 2015
---
---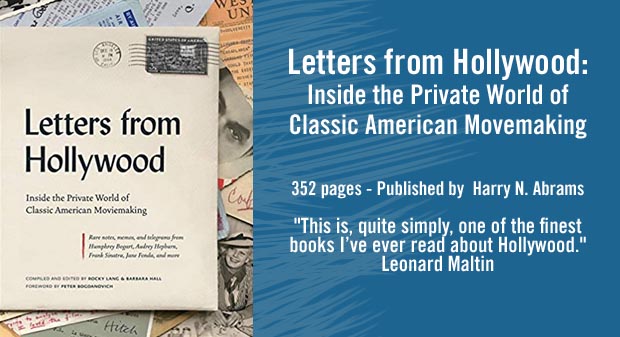 Letters from Hollywood: Inside the Private World of Classic American Movemaking
352 pages - Published by Harry N. Abrams
"This is, quite simply, one of the finest books I've ever read about Hollywood." Leonard Maltin
Reproduces in full color scores of entertaining and insightful pieces of correspondence from some of the most notable and talented film industry names of all time—from the silent era to the golden age, and up through the pre-email days of the 1970s. Annotated by the authors to provide backstories and further context. Greta Garbo, Alfred Hitchcock, Humphrey Bogart, Frank Sinatra, Katharine Hepburn, Marlon Brando, Elia Kazan, Cary Grant, Francis Ford Coppola, Tom Hanks, and Jane Fonda.
Letters from Hollywood: Inside the Private World of Classic American Movemaking
---
What's Recent
---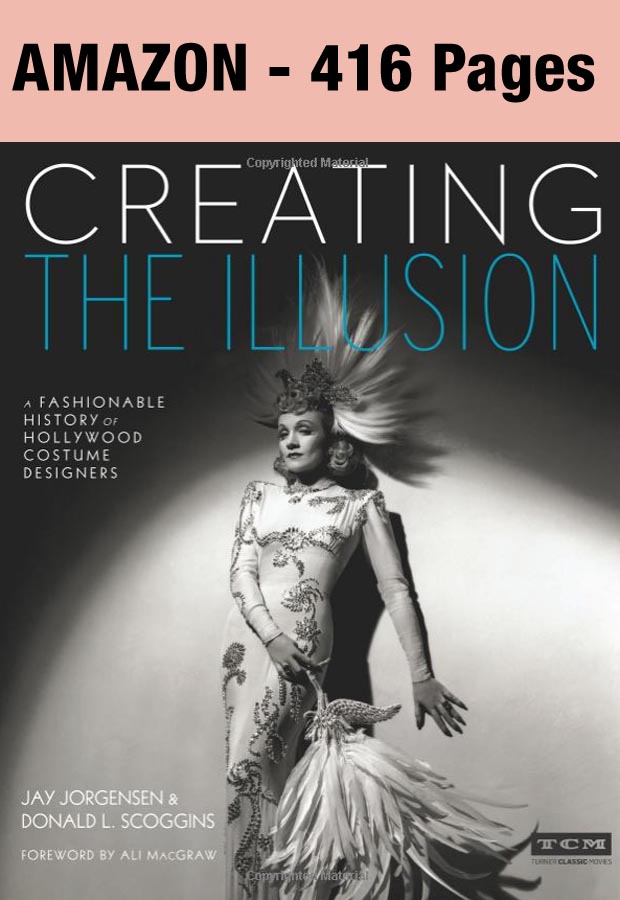 Creating the Illusion: A Fashionable History of Hollywood Costume Designers (Turner Classic Movies) - Amazon
---