Rita Hayworth
Born Margarita Carmen Cansino on October 17, 1918, Brooklyn, NY
Died: May 14, 1987, New York City, NY, from Alzheimers
As a pop cultural image, Rita Hayworth's fame far extended beyond her roles as an actor. She was photographed constantly at the height of her career and as an icon of American beauty and Hollywood glamour. She was particularly idealized during the World War II era.
She was born into show business, her father Eduardo Cansino was a flamenco dancer and her mother Volga Hayworth a Ziegfeld showgirl.
In her early Hollywood career she was scrutinized and reshaped by executives and her first husband who acted as her manager and absorbed her earnings. The man, Eddie Judson, was 14 years her senior and directed the changing of her hair color and enlarging her forehead through electrolysis which shifted her hairline upward. He was also abusive, which led to divorce and Hayworth then marrying Orson Welles. Welles was followed by three more marriages, all ending in divorce.
Biographies emphasize the abusive nature of her relationship with her father, and that he trained her to dance with him on stage and advertised the young daughter as his wife. The exploitative nature of the relationship included sexual abuse.
---
Rita Hayworth
Amazon: If This Was Happiness: A Biography of Rita Hayworth by Barbara Leaming
A "remembrance" of Rita Hayworth by her daughter Princess Yasmin Aga Khan is online at people.com
---
Original Page Nov 20, 2014 | Update Dec 5, 2018
---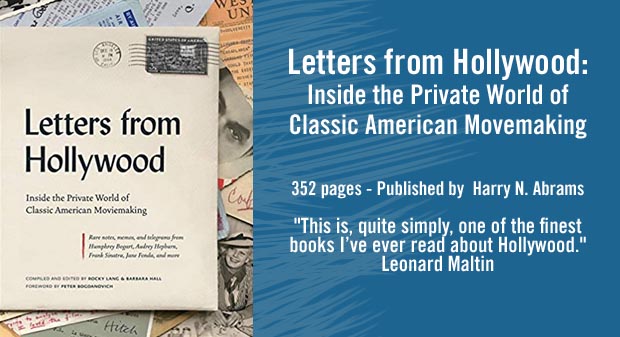 Letters from Hollywood: Inside the Private World of Classic American Movemaking
352 pages - Published by Harry N. Abrams
"This is, quite simply, one of the finest books I've ever read about Hollywood." Leonard Maltin
Reproduces in full color scores of entertaining and insightful pieces of correspondence from some of the most notable and talented film industry names of all time—from the silent era to the golden age, and up through the pre-email days of the 1970s. Annotated by the authors to provide backstories and further context. Greta Garbo, Alfred Hitchcock, Humphrey Bogart, Frank Sinatra, Katharine Hepburn, Marlon Brando, Elia Kazan, Cary Grant, Francis Ford Coppola, Tom Hanks, and Jane Fonda.
Letters from Hollywood: Inside the Private World of Classic American Movemaking
---
What's Recent
---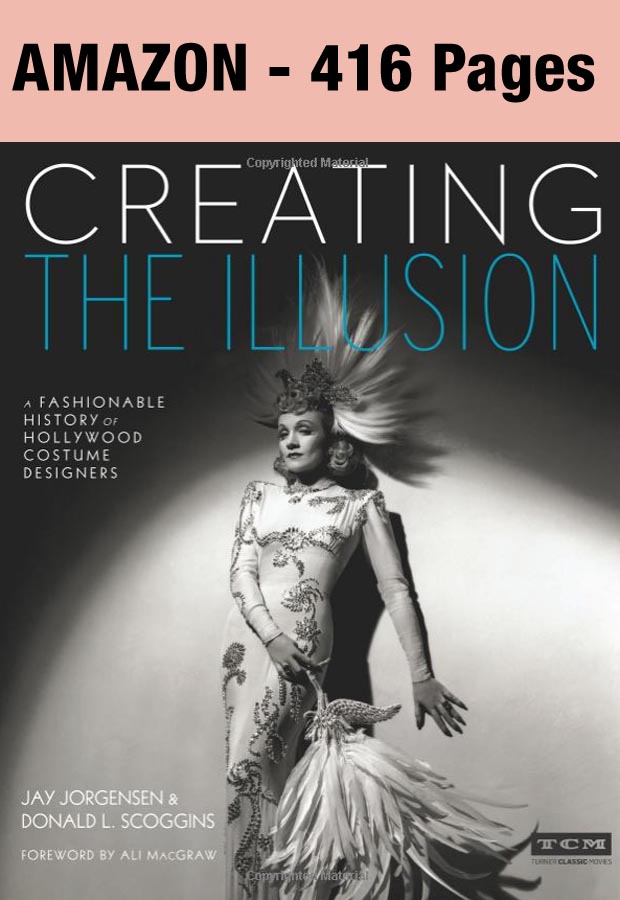 Creating the Illusion: A Fashionable History of Hollywood Costume Designers (Turner Classic Movies) - Amazon
---