Rhonda Fleming 1923 - 2020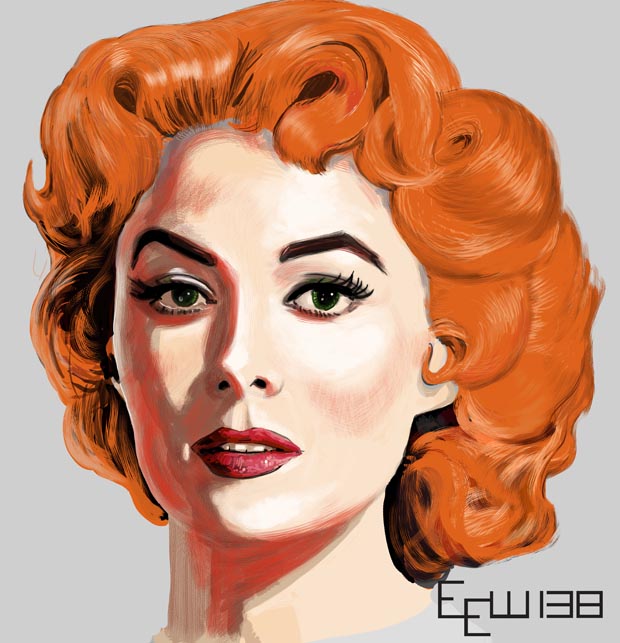 Her birth name was Marilyn Louis, 1923 - 2020. She starred in a number of well known films, such as While the City Sleeps, Spellbound, Cry Danger, A Connecticut Yankee in King Arthur's Court, Out of the Past and The Queen of Babylon.
Her first screen role was as an uncredited dance-hall girl in 1943 for In Old Oklahoma. Two years later she had a supporting role in Hitchcock's 1945 Spellbound which led to stardom in a number of late-40's films, and on through the 1950s. During the 1960s and into the 70s she had a number of roles in TV shows and TV-movies, and she did singing in Las Vegas and TV commercials.
Rhonda Fleming is in a several highly-regarded noir films of the 40s (like Fritz Lang's While the City Sleeps) and 50s (such as Dick Powell's Cry Danger), and her films of the 50s are of a wide variety, such as playing Cleopatra in 1953's Serpent of the Nile, several Westerns, and sword-and-sandal films Revolt of the Slaves (Italian 1960: La rivolta degli schiavi Fabiola).
From her first film in color, "A Connecticut Yankee in King Arthur's Court " (1949) with Bing Crosby, Fleming became immensely popular with producers because of her vivid hues. It was an attraction she would later regret. "Suddenly my green eyes were green. My red hair was flaming red. My skin was porcelain white," Fleming remarked in a 1990 interview. "There was suddenly all this attention on how I looked rather than the roles I was playing. - Article at USA Today
Obits at:
Indie Wire - emphasis on Hitchcock films
WFTV - The "Queen of Techniciolor"
---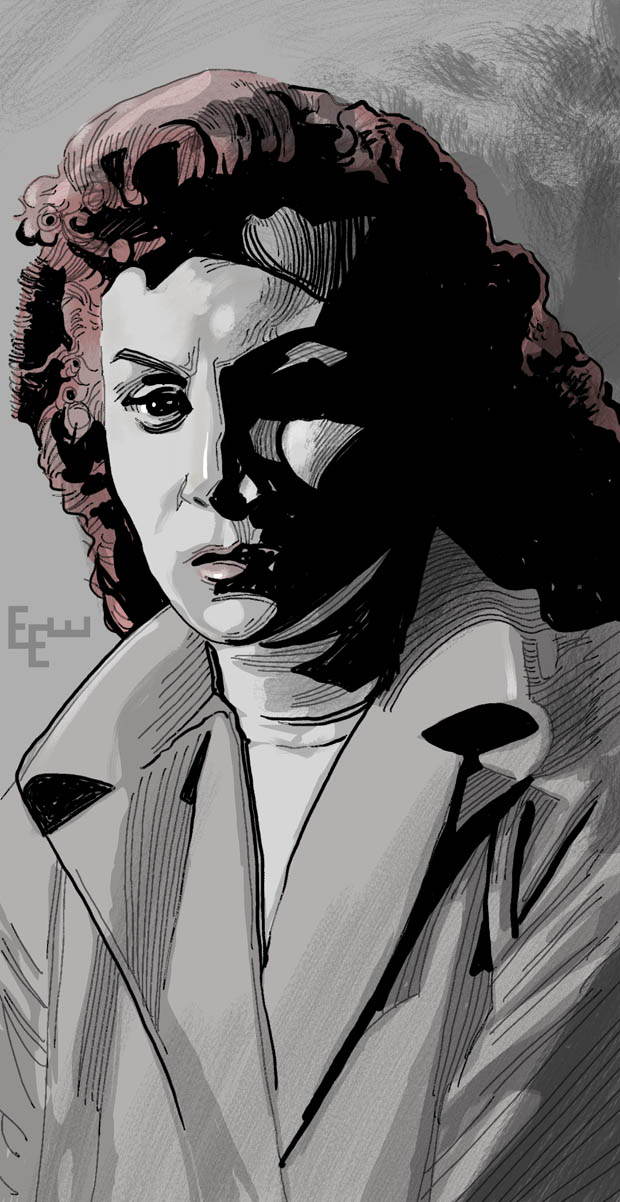 ---
---
---
What's Recent
---
---
---
Original Page December 2020