Meet the Stewarts - 1942
Meet the Stewarts - Released May 21, 1942. Directed by Alfred Green
This light comedy picks up where Woman of the Year left off (that Katherine Hepburn and Spencer Tracy film came out just a few months before Meet the Stewarts) with Frances Dee as a young wife (Mrs. Stewart) trying to figure out how to do the job of wifery now that she has left the comfort of her families wealthy lifestyle. William Holden (Mr. Stewart) is from a working class background and he's going to have to learn a few things, too, and that's not all, there are in-laws who need an education, also. mostly in siply just getting along with each other.
An unfortunate aspect of the film is that no one learns their new duties very quickly, and incompetance in the kitchen and in housework soon loses its humor and seems more and more artificial, particularly since Frances Dee, who has specialized in intelligent roles in the past, is trying hard here to appear not up to the task of basic household activities.
AMAZON: Meet the Stewarts - DVD 1942
---
Original page May 2016 | Updated March 2018
---
---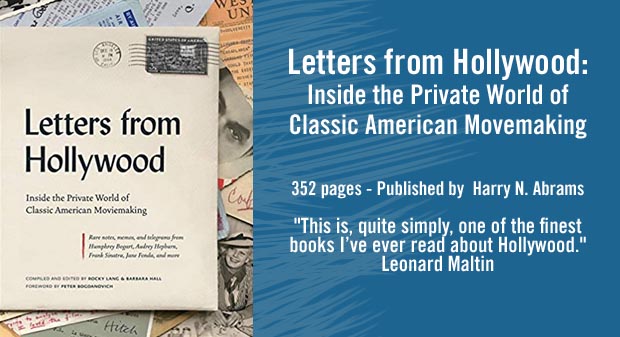 Letters from Hollywood: Inside the Private World of Classic American Movemaking
352 pages - Published by Harry N. Abrams
"This is, quite simply, one of the finest books I've ever read about Hollywood." Leonard Maltin
Reproduces in full color scores of entertaining and insightful pieces of correspondence from some of the most notable and talented film industry names of all time—from the silent era to the golden age, and up through the pre-email days of the 1970s. Annotated by the authors to provide backstories and further context. Greta Garbo, Alfred Hitchcock, Humphrey Bogart, Frank Sinatra, Katharine Hepburn, Marlon Brando, Elia Kazan, Cary Grant, Francis Ford Coppola, Tom Hanks, and Jane Fonda.
Letters from Hollywood: Inside the Private World of Classic American Movemaking
---
What's Recent
---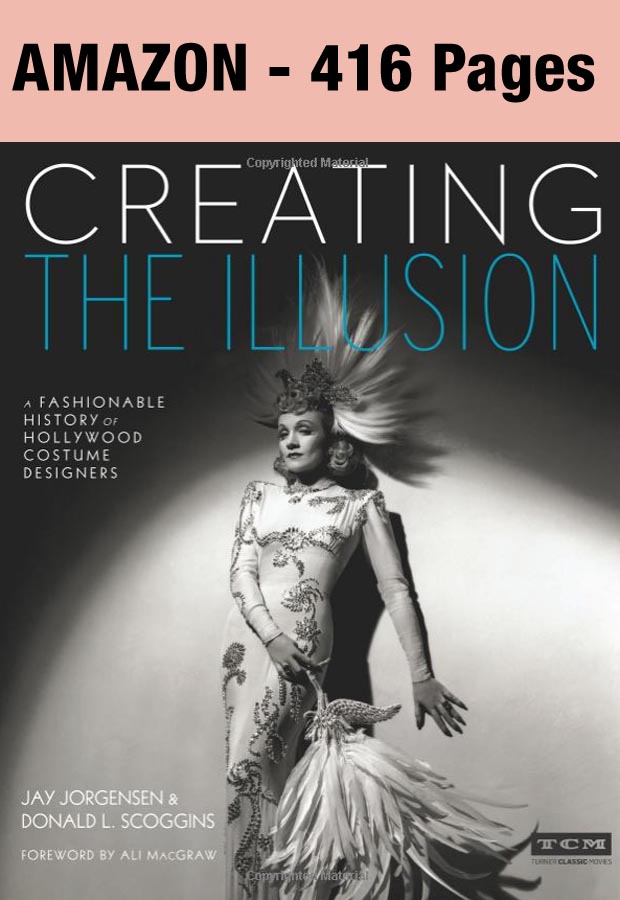 Creating the Illusion: A Fashionable History of Hollywood Costume Designers (Turner Classic Movies) - Amazon
---