Meet the Stewarts - 1942
Meet the Stewarts - Released May 21, 1942. Directed by Alfred Green
This light comedy picks up where Woman of the Year left off (that Katherine Hepburn and Spencer Tracy film came out just a few months before Meet the Stewarts) with Frances Dee as a young wife (Mrs. Stewart) trying to figure out how to do the job of wifery now that she has left the comfort of her families wealthy lifestyle. William Holden (Mr. Stewart) is from a working class background and he's going to have to learn a few things, too, and that's not all, there are in-laws who need an education, also. mostly in siply just getting along with each other.
An unfortunate aspect of the film is that no one learns their new duties very quickly, and incompetance in the kitchen and in housework soon loses its humor and seems more and more artificial, particularly since Frances Dee, who has specialized in intelligent roles in the past, is trying hard here to appear not up to the task of basic household activities.
AMAZON: Meet the Stewarts - DVD 1942
---
Original page May 2016 | Updated March 2018
---
---
You will see Amazon links on this web site because I am an Amazon affiliate. I earn from qualifying purchases.
---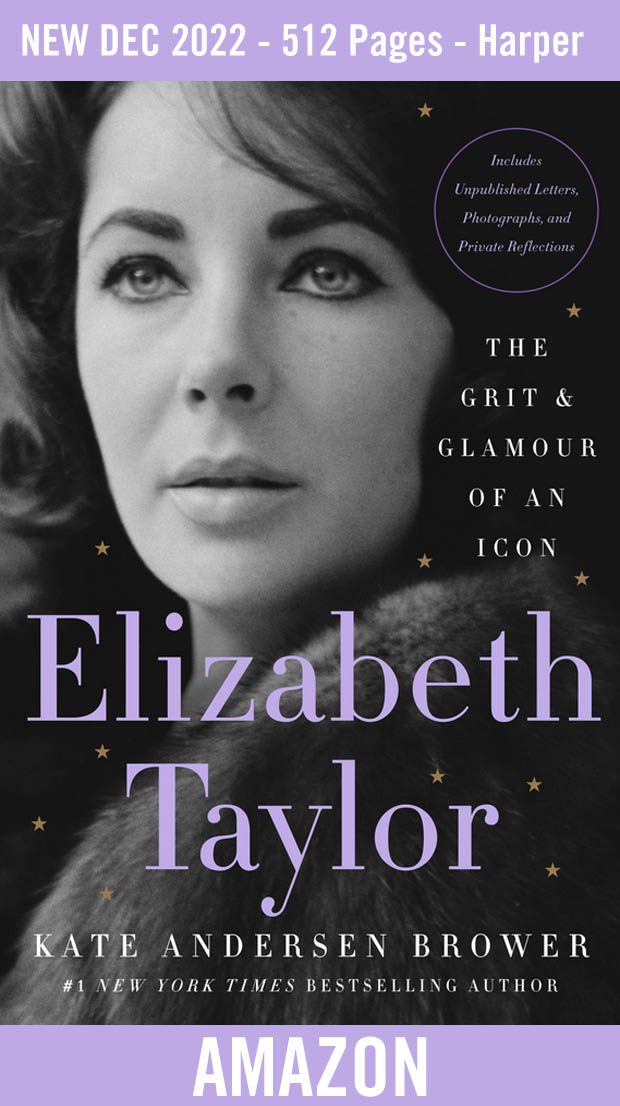 Elizabeth Taylor: The Grit & Glamour of an Icon - 512 Pages
"A dazzling portrait of an incredible woman. Elizabeth's life was more captivating than any film could ever be."— Demi Moore
"Brower's book takes the reader into the private world of the most famous celebrity of the 20th century. Elizabeth's heart, mind, and passion come vividly alive on each page. We see her as a woman who struggled and ultimately survived to rewrite the playbook on celebrity and power. I never wanted it to end!" — Brooke Shields
"Brower is quickly becoming a brand-name Washington writer because of her ability to deliver juicy tidbits and insider information while steering her books toward a mainstream audience without sacrificing historical credibility." — Christian Science Monitor on TEAM OF FIVE
Amazon Link to order Elizabeth Taylor: The Grit & Glamour of an Icon Hardcover
Audio Book version - Elizabeth Taylor: The Grit & Glamour of an Icon
[This is an affiliate Amazon link which may provide a commission earned for this site. If that happens, we'll probably buy an old movie on Blu Ray with the proceeds.]
---
What's Recent
---
---