Marcello Mastroianni
Marcello Mastroianni 1924 - 1996
Mastroianni became internationally famous from starring in the Fellini film La Dolce Vita (1960) about a jaded tabloid reporter who wants to get away from Rome and work on the novel he claims is his true calling, but he is unable to break free from the decadent lifestyle and superficiality of the world of celebrity.
Mastroianni made many other films, and holds the record for the most Oscar nominations for a non-American actor, for: Divorzio aal'italiano (1963), A Special Day (1977), and Dark Eyes (1987).
---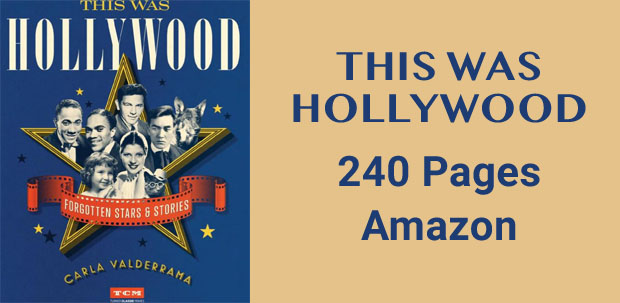 From former screen legends who have faded into obscurity to new revelations about the biggest movie stars, Valderrama unearths the most fascinating little-known tales from the birth of Hollywood through its Golden Age.
This Was Hollywood: Forgotten Stars and Stories (Turner Classic Movies)
---
What's Recent
---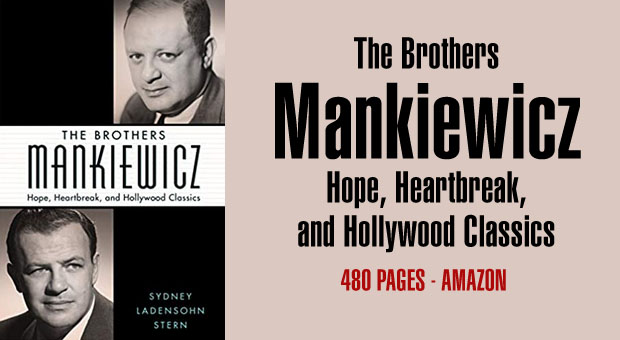 Winner of the 2020 Peter C. Rollins Book Award
Longlisted for the 2020 Moving Image Book Award by the Kraszna-Krausz Foundation
Named a 2019 Richard Wall Memorial Award Finalist by the Theatre Library Association
The Brothers Mankiewicz: Hope, Heartbreak, and Hollywood Classics (Hollywood Legends Series)
---
Original Page April 20, 2014 | Updated APril 2021