Louis Wolheim
Part of what makes a story "work" in a movie is the physical architecture of the cast. If all the male (or female) leads look similar, for example, the visual story gets blurry. That, of course, was never an issue with Louis Wolheim on the screen.
---
Original Page Sep 2015
---
---
You will see Amazon links on this web site because I am an Amazon affiliate. I earn from qualifying purchases.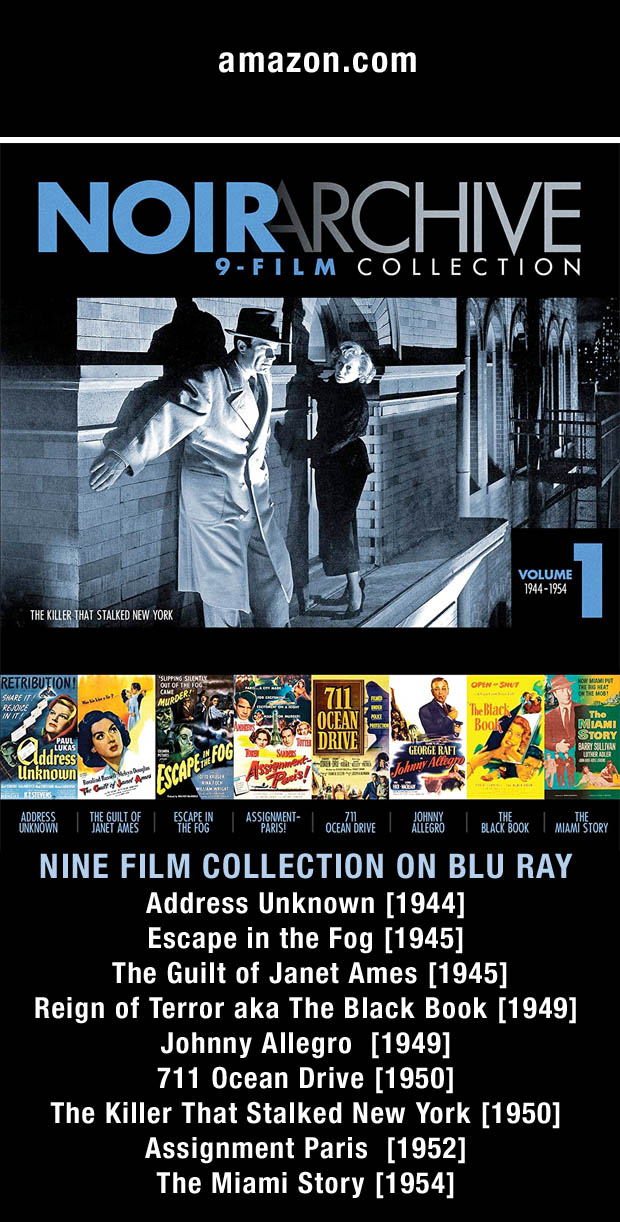 Noir Archive Volume 1: 1944-1954 (9 Movie Collection) [Blu-ray]
---
---
---
---
What's Recent
---
---