Little Miss Marker - 1934
---
---
Little Miss Marker - Released June 1, 1934. Directed by Alexander Hall
Shirley Temple is left with a bookie (Adolphe Menjou) as 'marker' for a bet, and when the father never returns, Menjou has to make decisions about what to do as a sudden substitute father and protector. Dorothy Dell is a professional songstress (named "Bangles Carson") and a mob-moll who is drawn to the abandoned child and subsequently is around Menjou a lot, to the consternation of her dangerous mobster boyfriend (Charles Bickford ).
This film, based on the Damon Runyon story, has a tender sentimental streak and mixes together tough guys, tough girls, gambling, race-fixing and other underworld activities with the broad smiles of Shirley Temple. Instead of the usual smooth scoundrels that Menjou played in many films, here he is a world-weary, toughened bookie who has his crusty exterior penetrated by a helpless little girl, and though there's a great deal of humor in the script, it wouldn't mean a lot unless we had a threat of danger and the response of loyalty from this suddenly coalesced surrogate-family centered around Shirley.
Remade many times, and "borrowed" from by many other films. If Little Miss Marker reminds you of Capra's 1933 Lady for a Day, it's because both original stories were written by Runyon.
---
AMAZON DVD: Shirley Temple - Little Miss Marker/Now and Forever/The Runt Page
---
---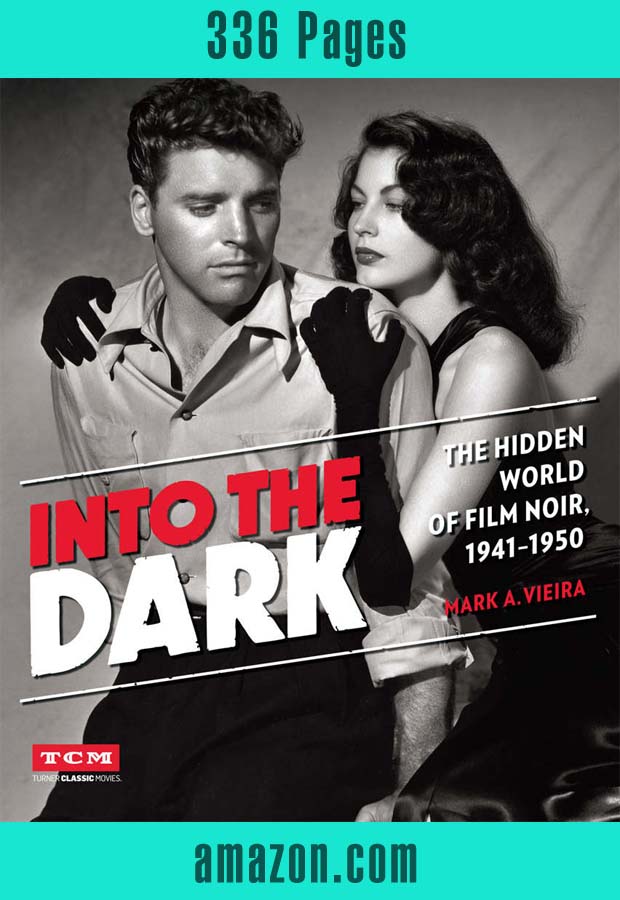 Into the Dark - The Hidden World of Film Noir 1941-1950 -amazon.com
---
Original Page July 2017 | Updated Nov 2017
---
AMAZON: Boris Karloff: A Gentleman's Life - 356 Page Biography
---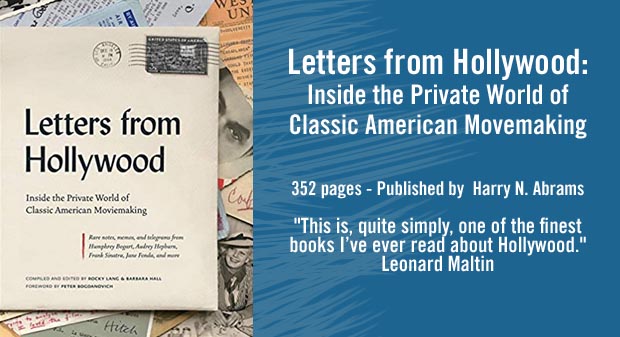 Letters from Hollywood: Inside the Private World of Classic American Movemaking
352 pages - Published by Harry N. Abrams
"This is, quite simply, one of the finest books I've ever read about Hollywood." Leonard Maltin
Reproduces in full color scores of entertaining and insightful pieces of correspondence from some of the most notable and talented film industry names of all time—from the silent era to the golden age, and up through the pre-email days of the 1970s. Annotated by the authors to provide backstories and further context. Greta Garbo, Alfred Hitchcock, Humphrey Bogart, Frank Sinatra, Katharine Hepburn, Marlon Brando, Elia Kazan, Cary Grant, Francis Ford Coppola, Tom Hanks, and Jane Fonda.
Letters from Hollywood: Inside the Private World of Classic American Movemaking
---
What's Recent
---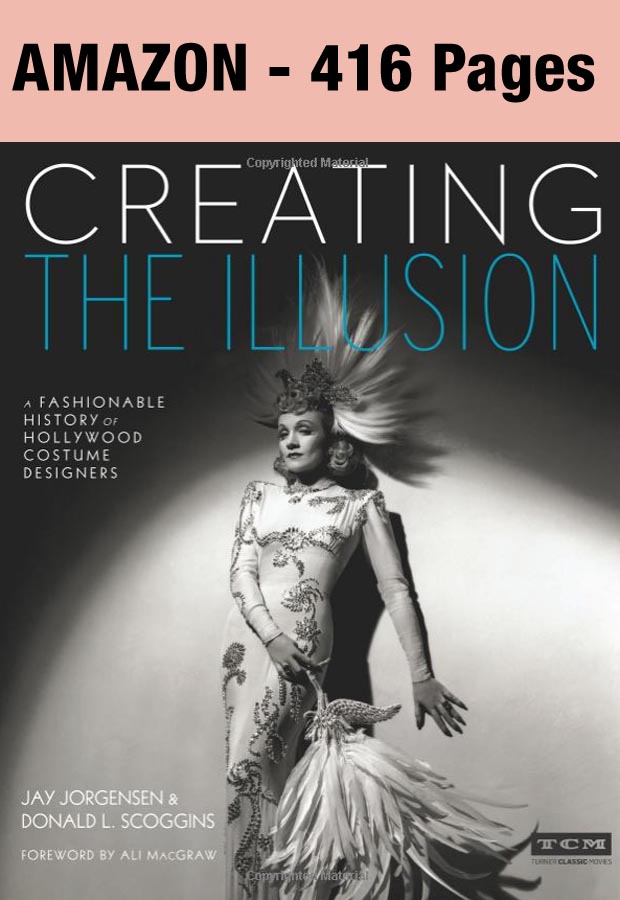 Creating the Illusion: A Fashionable History of Hollywood Costume Designers (Turner Classic Movies) - Amazon
---