Katherine Hepburn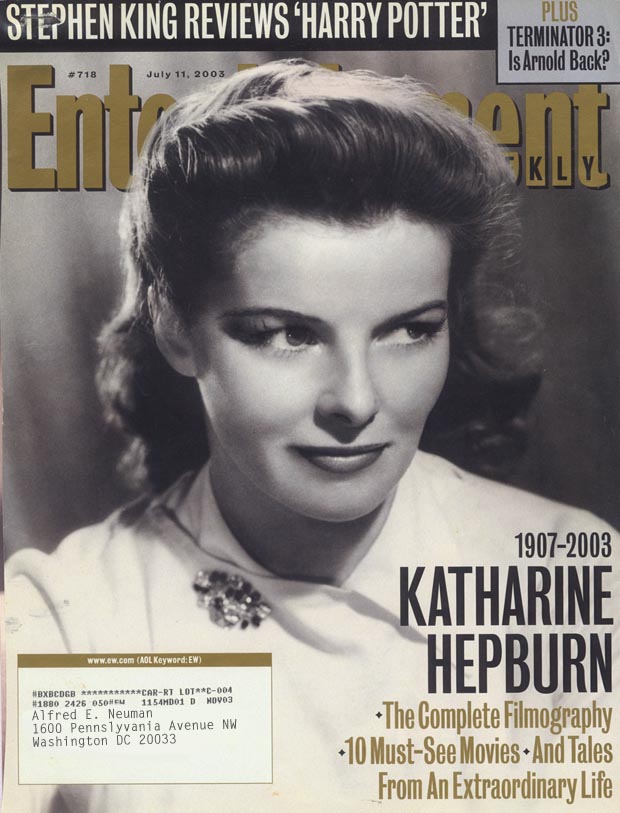 Katharine Houghton Hepburn
Born May 12, 1907; Died June 29, 2003
Hepburn's career in Hollywood lasted more than 60 years. During that time, Hepburn received four Academy Awards for Best Actress, the standing record for any performer.
Her career started with plaudits (Great reviews for Bill of Divorcement in 1932, and then winning an Academy Award for Morning Glory in 1934) and then proceeded into "Hollywood Poison" territory with a string of films that bombed at the boxoffice. She groomed her own "come-back" plan with stage work for The Philadelphia Story, and owned the cinematic rights that resulted in the Hollywood movie of 1940 in which she starred with Jimmy Stewart and Cary Grant.
Famous for her nine films with Spencer Tracy. She worked in just about every genre, though not science fiction (but an argument can be made for the horror with the crazy gothic trappings of Suddenly Last Summer, her 1958 film from Tennessee Williams' play).
She was a durable actress and kept going well into the 1990s.
---
Hepburn's Academy Award notices:
1934: 6th Academy Awards - Best Actress Award, for Morning Glory
1936: 8th Academy Awards - Best Actress, nomination, for Alice Adams
1941: 13th Academy Awards - Best Actress, nomination, for The Philadelphia Story
1943: 15th Academy Awards - Best Actress, nomination, for Woman of the Year
1952: 24th Academy Awards - Best Actress, nomination, for The African Queen
1956: 28th Academy Awards - Best Actress, nomination, for Summertime
1957: 29th Academy Awards - Best Actress, nomination, for The Rainmaker
1960: 32nd Academy Awards - Best Actress, nomination, for Suddenly, Last Summer
1963: 35th Academy Awards - Best Actress, nomination, for Long Day's Journey into Night
1968: 40th Academy Awards - Best Actress Award, for Guess Who's Coming to Dinner
1969: 41st Academy Awards -Best Actress Awardn, for The Lion in Winter (shared with Barbra Streisand for Funny Girl)
1982: 54th Academy Awards - Best Actress Award, for On Golden Pond
---
---
Misc Awards
Hepburn received these other professional awards:
British Academy Film Awards: two awards and five nominations
Emmy Awards: one award and six nominations
Golden Globe: eight nominations
Tony Award: two nominations
Cannes Film Festival
Venice Film Festival
the New York Film Critics Circle Awards
People's Choice Awards
Screen Actors Guild: Lifetime Achievement Award in 1979
Kennedy Center Honors: lifetime accomplishments in arts, 1990
---
Katherine Hepburn estate for sale
July 19, 2011: $28 million is the asking price for the actresses family home in Saybrook, Connecticut. The 3.5 acre, 8300+ square foot home (6 bedroom, 8 bath) has been in the Hepburn family since 1913, and was rebuilt in 1939 after it was destroyed in "The Great Hurricane of 1938" which flattened part of New England. See pix and more info, or make an offer at realtor.com
---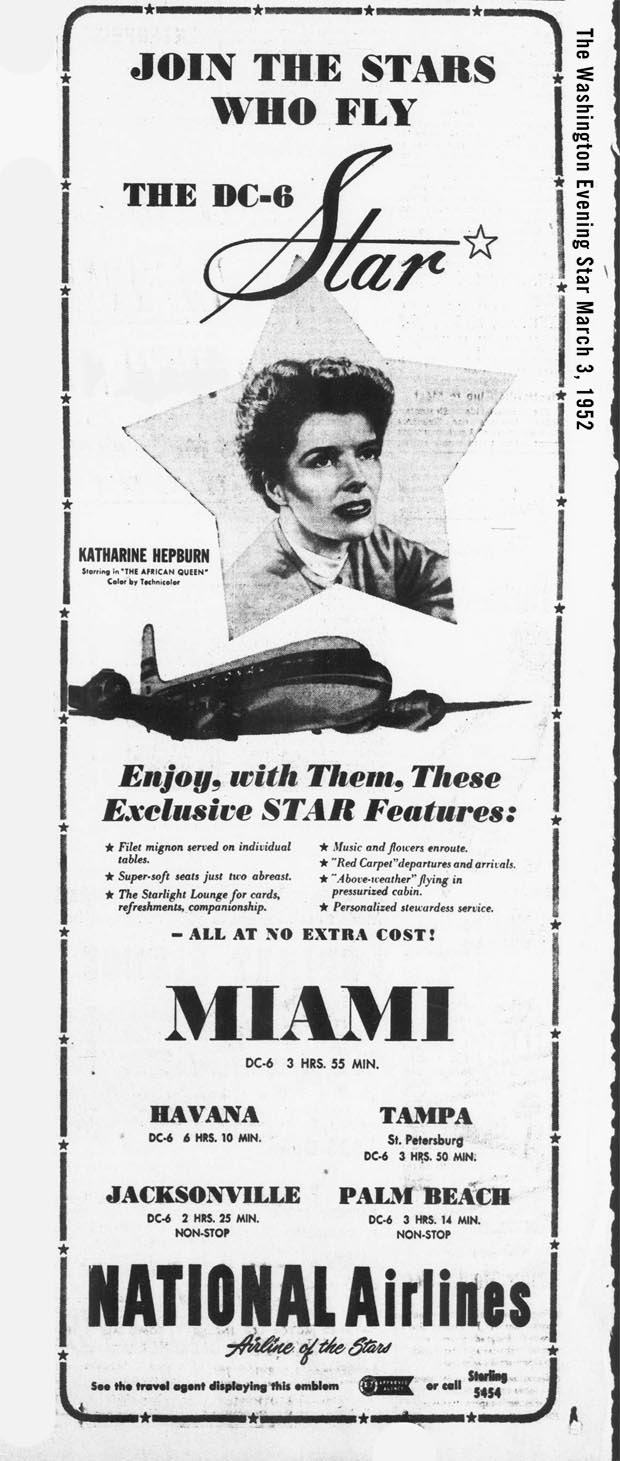 The Washington Evening Star, March 3, 1952
---
Original Page Jan 2013 | Updated July 2019
---
---
What's Recent
---
---