Jennifer Jones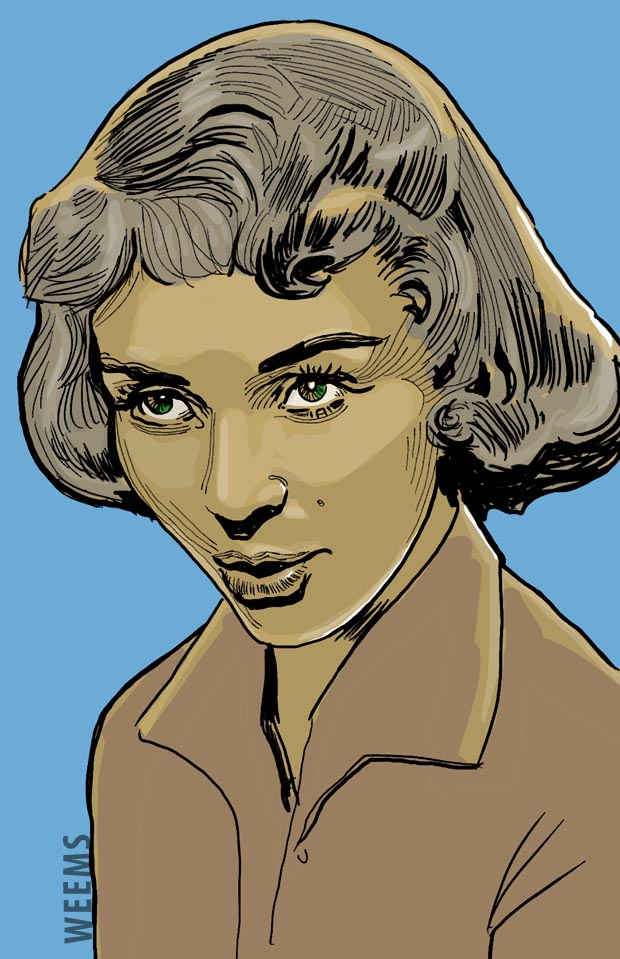 Jennifer Jones was born Phylis Lee Isley in Tulsa, Oklahoma, on March 2, 1919, and died Thursday, December 17, 2009 at her home in Malibu, California at the age of 90. She was the daughter of Phil and Flora Mae Isley, a couple who managed a traveling theatre troupe which toured the Midwest of the United States. Raised chiefly in Oklahoma, her parents wanted her to enter law school, she however convinced them to send her to the American Academy of Dramatic Arts in New York City in 1938. A year later she had married the actor Robert Walker, and the pair pursued acting roles in the city, with success coming for Walker in speaking parts in radio program while she earned fees in fashion modeling.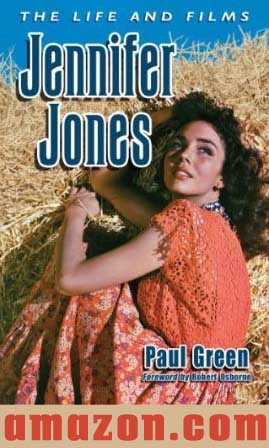 David O. Selznick heard her reading for a part in the Rose Franken play Claudia, and though she failed to secure a role in the production, Selznick nonetheless called her back and eventually signed her to a seven-year contract and changed her name to Jennifer Jones.
Robert Walker and Jones traveled to California and with Selznick's influence she was shortly given the lead role as Bernadette Soubirous in the film The Song of Bernadette (1943) directed by Henry King. She received an Academy Award in 1945 for the role. Soon thereafter Jones and Walker divorced as they had been separated since 1943. In 1949 Jones married to David O. Selznick.
Jones is often given high marks for her two comedy efforts: as a plumber's daughter in Cluny Brown for Ernst Lubitsch in 1946, and for her part as the scheming Mrs. Gwendolen Chelm, a phony British diplomat's wife in Beat the Devil, a 1953 film from John Huston which also featured Humphrey Bogart and Gina Lollobrigida. The Huston film contained a loossely devised adventure-plot that was more of a grab-bag of ad-libs and unscripted scenes allowing the cast to have some fun with odd-ball characters wrapped up in stealing from each other. As Chelm, Jones was able to indulge in a fun comedic turn completely in tune with the movie's informal attitude.
She appeared in many big-budget Hollywood films, and with David O. Selznick personally managing her career she was able to have the pick of the most publicized and most important film properties that he controlled. She played one of her most famous parts opposite Gregory Peck in Duel in the Sun, a 1946 film that was intended to be a kind of cowboy 'Gone With the Wind,' with she and Peck in a tumultuous love story that delved in interracial issues.
Altogether Jones had five Academy Award nominations: The Song of Bernadette Bernadette (1943) as Soubirous; Since You Went Away (1944) as Jane Deborah Hilton; Love Letters (1945) as Singleton/Victoria Morland; Duel in the Sun (1946) as Pearl Chavez; Love Is a Many-Splendored Thing (1954), as Dr. Han Suyin.
After Selznick's death in 1965, Jones rarely appeared in films, the most notable exception being her brief part as Fred Astaire's dancing partner in The Towering Inferno (1974). In 1971 she had married wealthy art collector Norton Simon, and she participated in building his art collection which eventually became the Norton Simon Museum in Pasadena, California. After his death in 1993, she continued as Trustee Emeritusat the museum.
From the New York Times obituary from December 17, 2009: "After that first big role (Song of Bernadette Bernadette), there was a kind of stage fright," Ms. Jones said in 1981. She told another interviewer:
"When you're young, you're full of hope and dreams. Later you begin to wonder. I did 'The Song of Bernadette' without knowing what was going on half the time."
---
Original Page Dec 2009 | Updated Dec 2017
---
You will see Amazon links on this web site because I am an Amazon affiliate. I earn from qualifying purchases.
---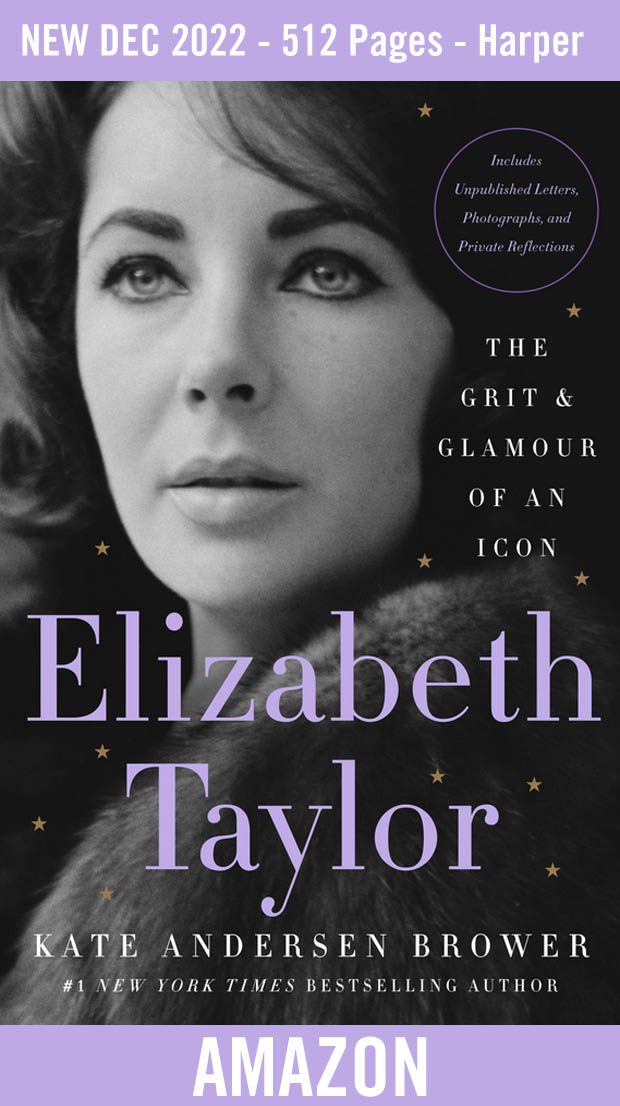 Elizabeth Taylor: The Grit & Glamour of an Icon - 512 Pages
"A dazzling portrait of an incredible woman. Elizabeth's life was more captivating than any film could ever be."— Demi Moore
"Brower's book takes the reader into the private world of the most famous celebrity of the 20th century. Elizabeth's heart, mind, and passion come vividly alive on each page. We see her as a woman who struggled and ultimately survived to rewrite the playbook on celebrity and power. I never wanted it to end!" — Brooke Shields
"Brower is quickly becoming a brand-name Washington writer because of her ability to deliver juicy tidbits and insider information while steering her books toward a mainstream audience without sacrificing historical credibility." — Christian Science Monitor on TEAM OF FIVE
Amazon Link to order Elizabeth Taylor: The Grit & Glamour of an Icon Hardcover
Audio Book version - Elizabeth Taylor: The Grit & Glamour of an Icon
[This is an affiliate Amazon link which may provide a commission earned for this site. If that happens, we'll probably buy an old movie on Blu Ray with the proceeds.]
---
What's Recent
---
---