Jeanette MacDonald
Born June 18, 1903 in Philadelphia, PA. Died on January 14, 1965, in Houston, TX.
She was known by the nickname "The Iron Butterfly" for her no-nonsense approach to filmmaking and her tough contract negotiating style with film companies.
MacDonald made four films with Maurice Chevalier, and three with Nelson Eddy, the latter team-ups probably her most famous film musicals, those titles were:
Naughty Marietta - 1935
Rose-Marie - 1936
Maytime - 1937
Girl of The Golden West - 1938
Sweethearts - 1938
New Moon - 1940
Bittersweet - 1940
I Married an Angel - 1942
She worked in film, toured as a singer, appeared in operas, and on radio and television. Her recording efforts yielded three gold records.
Jeanette MacDonald original record albums:
MacDonald in Song - 1939
Religious Songs - 1945
Up in Central Park - 1945
Operetta Favourites - 1946
Romantic Moments - 1950
Favorites in Hi-Fi - 1959 (aka Jeanette MacDonald & Nelson Eddy-Favorites in Stereo)
Smilin' Through - 1960
Jeanette MacDonald Sings Songs of Faith and Inspiration - 1963
San Francisco & Silver Screen Favorites - 1970
Her death in 1965 was exacerbated by heart trouble, abdominal adhesions and a brain tumor.
---
Original Page April, 2014 | Updated October 2020
---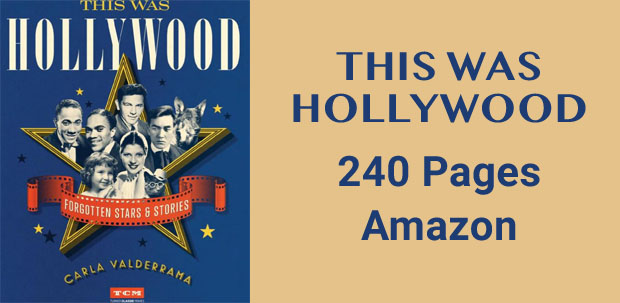 From former screen legends who have faded into obscurity to new revelations about the biggest movie stars, Valderrama unearths the most fascinating little-known tales from the birth of Hollywood through its Golden Age.
This Was Hollywood: Forgotten Stars and Stories (Turner Classic Movies)
---
What's Recent
---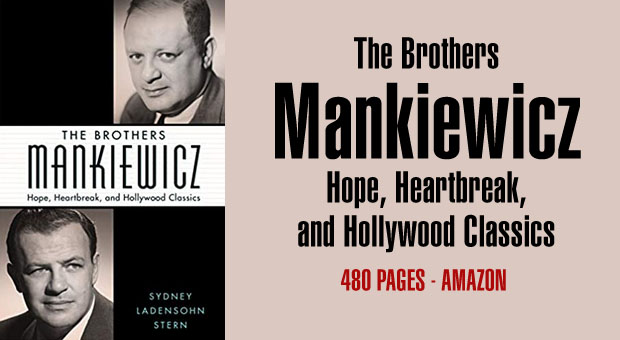 Winner of the 2020 Peter C. Rollins Book Award
Longlisted for the 2020 Moving Image Book Award by the Kraszna-Krausz Foundation
Named a 2019 Richard Wall Memorial Award Finalist by the Theatre Library Association
The Brothers Mankiewicz: Hope, Heartbreak, and Hollywood Classics (Hollywood Legends Series)