Jean Arthur
Jean Arthur was born Gladys Georgianna Greene on October 17, 1900 in Plattsbourgh, New York.
Died June 19, 1991 at Carmel-by-the-Sea, California
Her first film was Cameo Kirby in 1923, which was directed by John Ford.
Her name stage name of "Jean Arthur" was her combination of the names of King Arthur and Joan of Arc.
---
"Jean Arthur became a movie star twice. It didn't make her happy either time. She first reached the top during the silent era, mostly in low-budget westerns, but nevertheless a genuine leading lady. After leaving Hollywood "for good" in 1931, she returned and became a star a second time.

...It was a weird fate that moved the shy and insecure Jean Arthur into the most demanding of publicity arenas: movie stardom. It seems inexplicable, but although Arthur was shy and insecure, she was also ambitious and driven. She was able to resolve her schizoid dilemma - the need for privacy versus the desire to act - when she located a place of safety that allowed her to deal with both: the performance privacy of a movie set. By her own admission, she was happy while filming. "I hardly know how to explain myself," she said, "but when I am on the set, I am entirely a different person. I'm not afraid of anybody or anything."

...Fan magazines and press clippings validate how Columbia Pictures... promoted her from 1934 onward as someone quite possibly off her rocker but adorable and worthy of fan support."

The Star Machine, by Jeanine Basinger. Pages 297-299, published by Alfred Knopf, 2007

AMAZON: The Star Machine by Jeanine Basinger
More:The Whole Town's Talking - 1935
---
Original Page June 2014 | Updated May 22, 2018
---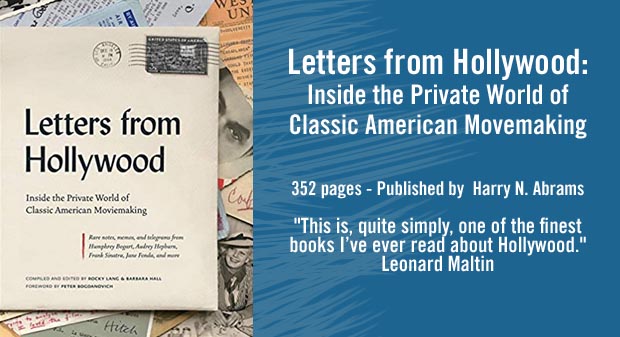 Letters from Hollywood: Inside the Private World of Classic American Movemaking
352 pages - Published by Harry N. Abrams
"This is, quite simply, one of the finest books I've ever read about Hollywood." Leonard Maltin
Reproduces in full color scores of entertaining and insightful pieces of correspondence from some of the most notable and talented film industry names of all time—from the silent era to the golden age, and up through the pre-email days of the 1970s. Annotated by the authors to provide backstories and further context. Greta Garbo, Alfred Hitchcock, Humphrey Bogart, Frank Sinatra, Katharine Hepburn, Marlon Brando, Elia Kazan, Cary Grant, Francis Ford Coppola, Tom Hanks, and Jane Fonda.
Letters from Hollywood: Inside the Private World of Classic American Movemaking
---
What's Recent
---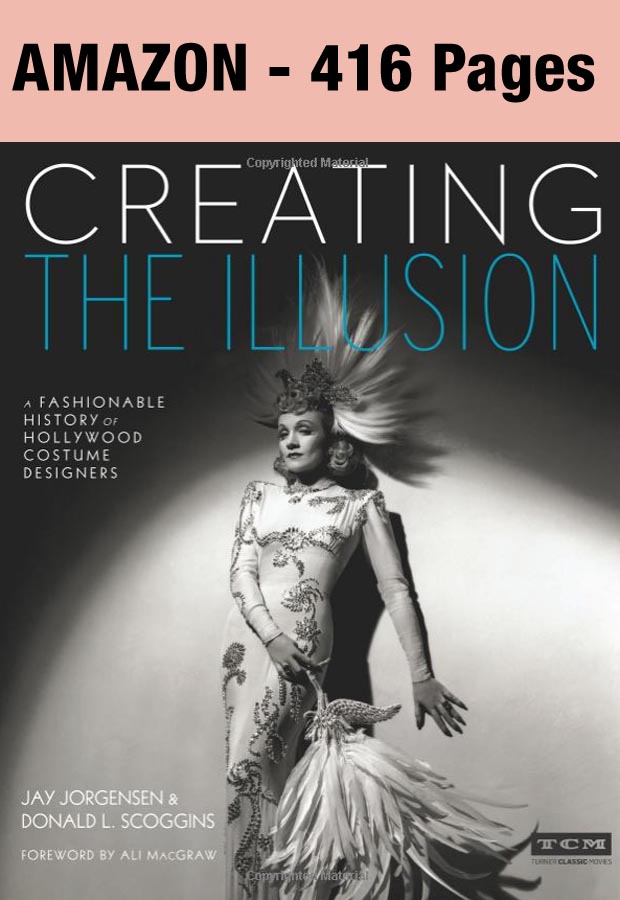 Creating the Illusion: A Fashionable History of Hollywood Costume Designers (Turner Classic Movies) - Amazon
---