Jean Arthur
Jean Arthur was born Gladys Georgianna Greene on October 17, 1900 in Plattsbourgh, New York.
Died June 19, 1991 at Carmel-by-the-Sea, California
Her first film was Cameo Kirby in 1923, which was directed by John Ford.
Her name stage name of "Jean Arthur" was her combination of the names of King Arthur and Joan of Arc.
---
"Jean Arthur became a movie star twice. It didn't make her happy either time. She first reached the top during the silent era, mostly in low-budget westerns, but nevertheless a genuine leading lady. After leaving Hollywood "for good" in 1931, she returned and became a star a second time.

...It was a weird fate that moved the shy and insecure Jean Arthur into the most demanding of publicity arenas: movie stardom. It seems inexplicable, but although Arthur was shy and insecure, she was also ambitious and driven. She was able to resolve her schizoid dilemma - the need for privacy versus the desire to act - when she located a place of safety that allowed her to deal with both: the performance privacy of a movie set. By her own admission, she was happy while filming. "I hardly know how to explain myself," she said, "but when I am on the set, I am entirely a different person. I'm not afraid of anybody or anything."

...Fan magazines and press clippings validate how Columbia Pictures... promoted her from 1934 onward as someone quite possibly off her rocker but adorable and worthy of fan support."

The Star Machine, by Jeanine Basinger. Pages 297-299, published by Alfred Knopf, 2007

AMAZON: The Star Machine by Jeanine Basinger
More:The Whole Town's Talking - 1935
---
Original Page June 2014 | Updated May 22, 2018
---
You will see Amazon links on this web site because I am an Amazon affiliate. I earn from qualifying purchases.
---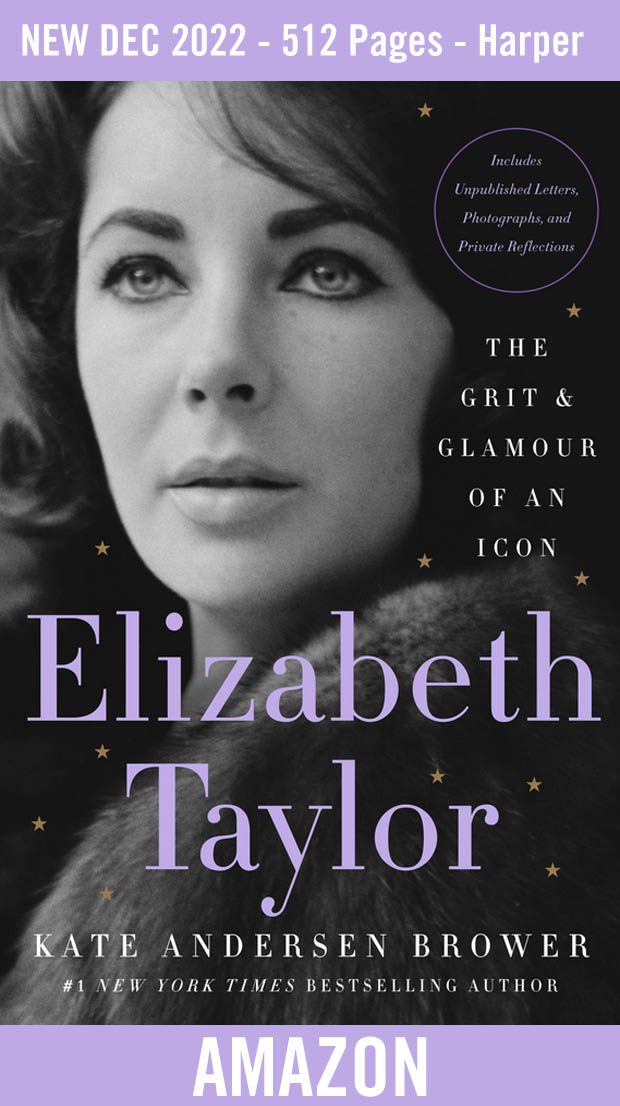 Elizabeth Taylor: The Grit & Glamour of an Icon - 512 Pages
"A dazzling portrait of an incredible woman. Elizabeth's life was more captivating than any film could ever be."— Demi Moore
"Brower's book takes the reader into the private world of the most famous celebrity of the 20th century. Elizabeth's heart, mind, and passion come vividly alive on each page. We see her as a woman who struggled and ultimately survived to rewrite the playbook on celebrity and power. I never wanted it to end!" — Brooke Shields
"Brower is quickly becoming a brand-name Washington writer because of her ability to deliver juicy tidbits and insider information while steering her books toward a mainstream audience without sacrificing historical credibility." — Christian Science Monitor on TEAM OF FIVE
Amazon Link to order Elizabeth Taylor: The Grit & Glamour of an Icon Hardcover
Audio Book version - Elizabeth Taylor: The Grit & Glamour of an Icon
[This is an affiliate Amazon link which may provide a commission earned for this site. If that happens, we'll probably buy an old movie on Blu Ray with the proceeds.]
---
What's Recent
---
---