Jacqueline - 1956
Set in Northern Ireland, little Jacqueline (played by Jacqueline McNeil) wants to help her family survive both difficult financial problems and her father's periodic alcoholism. At times, as unexpected tragedies intervene, her family seems to be on the verge of fragmenting completely. Despite the dark problems surrounding the story, the little girl always finds a way around them by either sheer grit or outright lying. Director Roy Baker gives the story a sense of tension and conflict that never gets too out of hand to change the otherwise sunny determination of the central character. In a way, Jacqueline is like a Lassie movie or Disney live-action tale featuring a plucky hero up against stiff odds, but the grim realities of the adult world color this movie differently and in a more forceful way than Walt would have ever allowed, and the setting of Irish society with it's own peculiar twists separates it from it's American-style cousins. Altogether well-made and containing an understated sense of drama, Jacqueline is an unpretentious portrait of a unique little heroine.
---
Page November 2018
---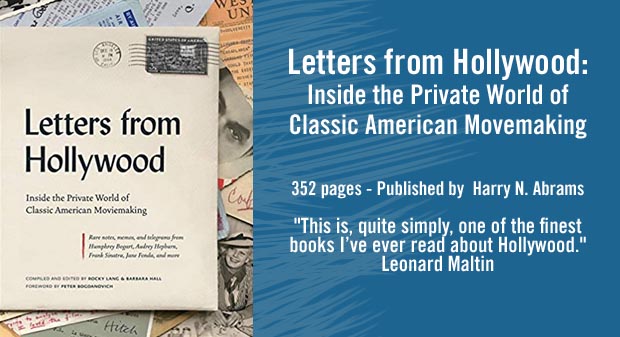 Letters from Hollywood: Inside the Private World of Classic American Movemaking
352 pages - Published by Harry N. Abrams
"This is, quite simply, one of the finest books I've ever read about Hollywood." Leonard Maltin
Reproduces in full color scores of entertaining and insightful pieces of correspondence from some of the most notable and talented film industry names of all time—from the silent era to the golden age, and up through the pre-email days of the 1970s. Annotated by the authors to provide backstories and further context. Greta Garbo, Alfred Hitchcock, Humphrey Bogart, Frank Sinatra, Katharine Hepburn, Marlon Brando, Elia Kazan, Cary Grant, Francis Ford Coppola, Tom Hanks, and Jane Fonda.
Letters from Hollywood: Inside the Private World of Classic American Movemaking
---
What's Recent
---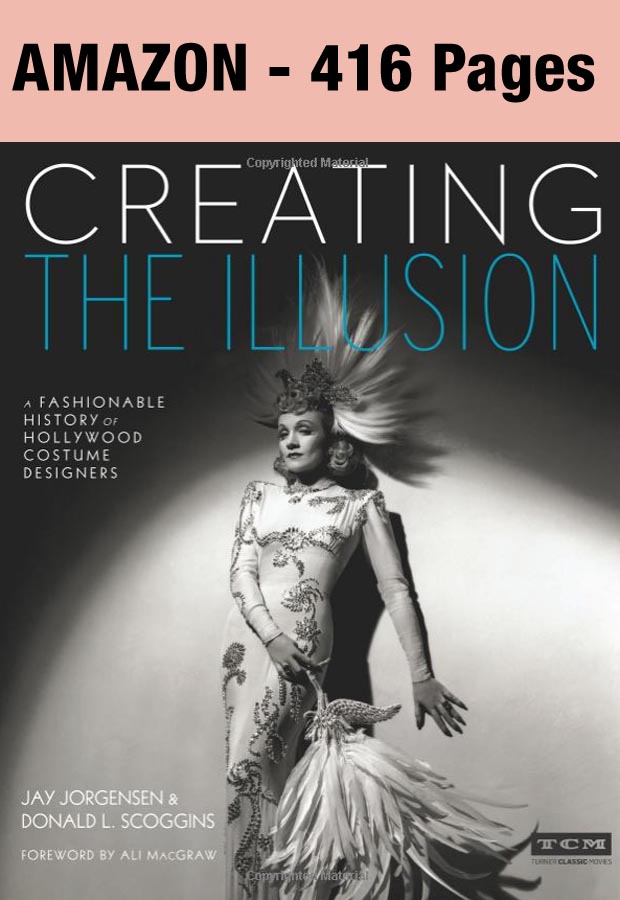 Creating the Illusion: A Fashionable History of Hollywood Costume Designers (Turner Classic Movies) - Amazon
---