Jacqueline - 1956
Set in Northern Ireland, little Jacqueline (played by Jacqueline McNeil) wants to help her family survive both difficult financial problems and her father's periodic alcoholism. At times, as unexpected tragedies intervene, her family seems to be on the verge of fragmenting completely. Despite the dark problems surrounding the story, the little girl always finds a way around them by either sheer grit or outright lying. Director Roy Baker gives the story a sense of tension and conflict that never gets too out of hand to change the otherwise sunny determination of the central character. In a way, Jacqueline is like a Lassie movie or Disney live-action tale featuring a plucky hero up against stiff odds, but the grim realities of the adult world color this movie differently and in a more forceful way than Walt would have ever allowed, and the setting of Irish society with it's own peculiar twists separates it from it's American-style cousins. Altogether well-made and containing an understated sense of drama, Jacqueline is an unpretentious portrait of a unique little heroine.
---
Page November 2018
---
You will see Amazon links on this web site because I am an Amazon affiliate. I earn from qualifying purchases.
Amazon FreeTime Unlimited Free Trial
---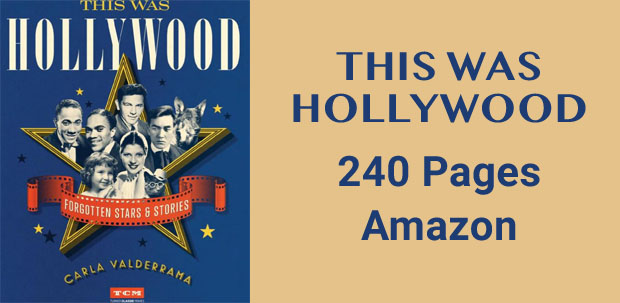 From former screen legends who have faded into obscurity to new revelations about the biggest movie stars, Valderrama unearths the most fascinating little-known tales from the birth of Hollywood through its Golden Age.
This Was Hollywood: Forgotten Stars and Stories (Turner Classic Movies)
---
What's Recent
---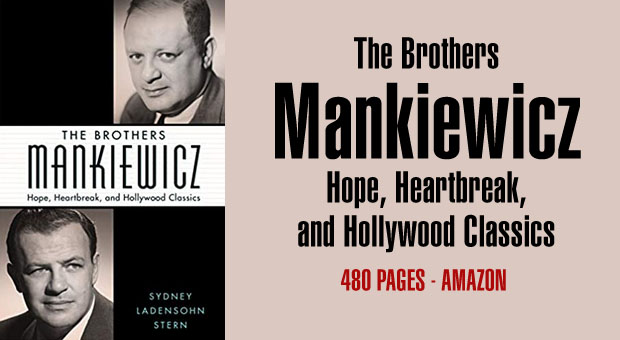 Winner of the 2020 Peter C. Rollins Book Award
Longlisted for the 2020 Moving Image Book Award by the Kraszna-Krausz Foundation
Named a 2019 Richard Wall Memorial Award Finalist by the Theatre Library Association
The Brothers Mankiewicz: Hope, Heartbreak, and Hollywood Classics (Hollywood Legends Series)