Ingrid Pitt
Actress INGRID PITT (born Ingoushka Petrov) starred in many well known Hammer horror films, maybe the best known being Countess Dracula from 1971. She also starred in Where Eagles Dare and appeared in the David Lean directed Dr. Zhivago.
Her experiences as a child imprisoned by the Germans in a concentration camp during World War II was in production as a short film titled Beyond the Forest at the time of her death. It was completed and released in 2011with her voice-over narration.
Pitt also wrote a number of books. Her novel Cuckoo Run appeared in 1980. A partial list of her books are:
Cuckoo Run - 1980
The Perons - 1984
Eva's Spell - 1985
Katarina - 1986
The Autobiography of Ingrid Pitt : Life's A Scream - 1999
Ingrid Pitt Bedside Companion for Ghosthunters - 1999
Annul Domini - 2012
Dracula Who... - 2012
Ingrid Pitt November 21, 1937 – November 23, 2010.
---
Sky News Obit on Ingrid Pitt Death
Read the Sky News obit online here.
---
Original page May 2011 | Updated Dec 2017
---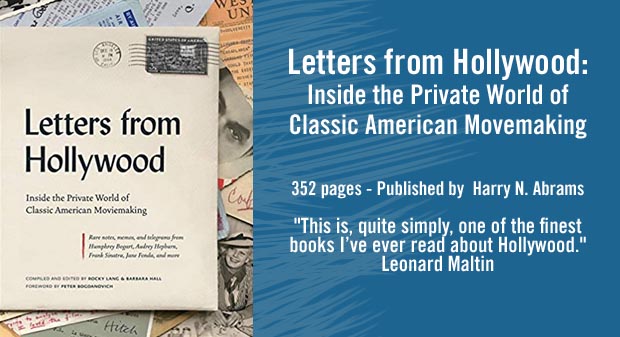 Letters from Hollywood: Inside the Private World of Classic American Movemaking
352 pages - Published by Harry N. Abrams
"This is, quite simply, one of the finest books I've ever read about Hollywood." Leonard Maltin
Reproduces in full color scores of entertaining and insightful pieces of correspondence from some of the most notable and talented film industry names of all time—from the silent era to the golden age, and up through the pre-email days of the 1970s. Annotated by the authors to provide backstories and further context. Greta Garbo, Alfred Hitchcock, Humphrey Bogart, Frank Sinatra, Katharine Hepburn, Marlon Brando, Elia Kazan, Cary Grant, Francis Ford Coppola, Tom Hanks, and Jane Fonda.
Letters from Hollywood: Inside the Private World of Classic American Movemaking
---
What's Recent
---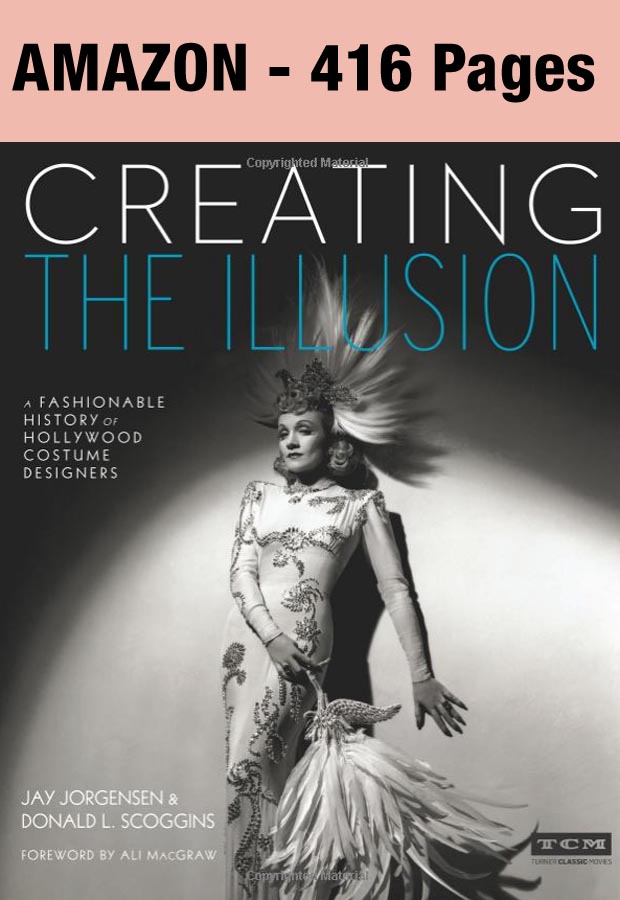 Creating the Illusion: A Fashionable History of Hollywood Costume Designers (Turner Classic Movies) - Amazon
---