Horse Feathers - 1932
---
---
Horse Feathers - Released Aug 19, 1932. Directed by Norman McLeod
Professor Wagstaff
Thelma Todd (as 'the college widow' Connie Bailey) assumes the duties usually relegated to Margaret Dumont. Todd is chased, sat on, tackled, and is generally included in a lot more physical comedy that Dumont was subjected to (usually, with Margaret Dumont, the physical mayhem is happening all around her as she stands in the center looking aghast). For Horse Feathers, Todd is having her second outing with the brothers, she also appeared in the 1931 Monkey Business.
Groucho (as Professor Wagstaff) gets put in charge of Huxley College, and is soon dealing with the romance between his son (played by youngest brother Zeppo Marx) and Connie (Todd). Soon enough, each brother is in pursuit of her, overlapping in their efforts and multiplying the absurdity.
The song "Everyone Says I Love You" is repeated four times so that each Marx has a chance to interpret it.
---
AMAZON: Horse Feathers 1932
---
---
AMAZON: Boris Karloff: A Gentleman's Life - 356 Page Biography
---
Original page December 2015
---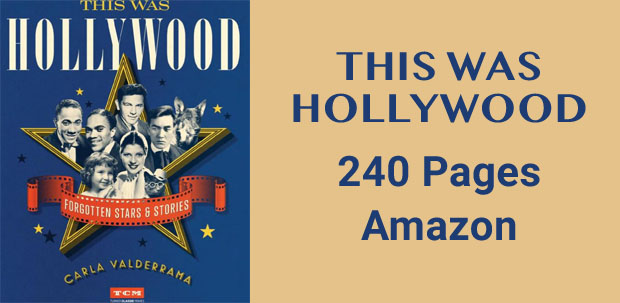 From former screen legends who have faded into obscurity to new revelations about the biggest movie stars, Valderrama unearths the most fascinating little-known tales from the birth of Hollywood through its Golden Age.
This Was Hollywood: Forgotten Stars and Stories (Turner Classic Movies)
---
What's Recent
---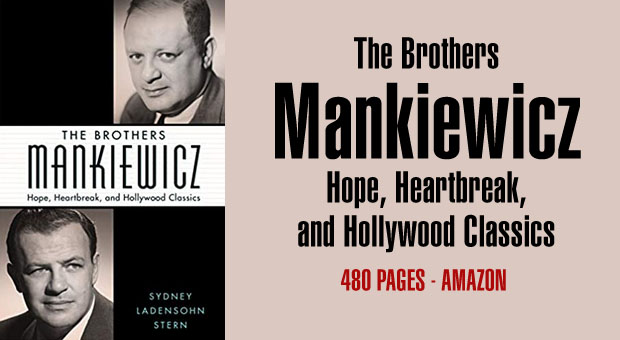 Winner of the 2020 Peter C. Rollins Book Award
Longlisted for the 2020 Moving Image Book Award by the Kraszna-Krausz Foundation
Named a 2019 Richard Wall Memorial Award Finalist by the Theatre Library Association
The Brothers Mankiewicz: Hope, Heartbreak, and Hollywood Classics (Hollywood Legends Series)