Grace Kelly
Grace Patricia Kelly
Born November 12, 1929, in Philadelphia, Pennsylyvania
Died Sept 14, 1982, on the island of Monaco
Grace Kelly's career began in New Yrok City working in the early 'Golden Age" of television, appearing in live broadcasts.
She was supported in pursuing Hollywood roles by director John Ford and Gary Cooper, who she co-starred with in High Noon. 1953 film Mogambo was particularly popular, as was Dial M for Murder (1954), Rear Window (1954) and To Catch a Thief (1955) for Alfred Hitchcock.
Her final film was a remake of The Philadelphia Story as High Society, with Bing Crosby snd Frank Sinatra. It was released in 1956.
In 1956 she also met and soon married Prince Trainier of Monaco. She lived as a princess on the Mediterranean island until her death by car accident in 1982.
---
Original page April 2014
---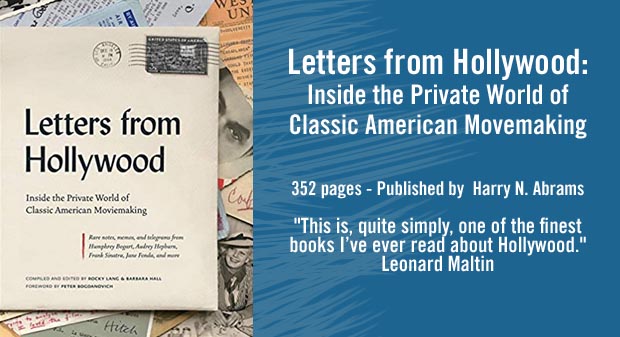 Letters from Hollywood: Inside the Private World of Classic American Movemaking
352 pages - Published by Harry N. Abrams
"This is, quite simply, one of the finest books I've ever read about Hollywood." Leonard Maltin
Reproduces in full color scores of entertaining and insightful pieces of correspondence from some of the most notable and talented film industry names of all time—from the silent era to the golden age, and up through the pre-email days of the 1970s. Annotated by the authors to provide backstories and further context. Greta Garbo, Alfred Hitchcock, Humphrey Bogart, Frank Sinatra, Katharine Hepburn, Marlon Brando, Elia Kazan, Cary Grant, Francis Ford Coppola, Tom Hanks, and Jane Fonda.
Letters from Hollywood: Inside the Private World of Classic American Movemaking
---
What's Recent
---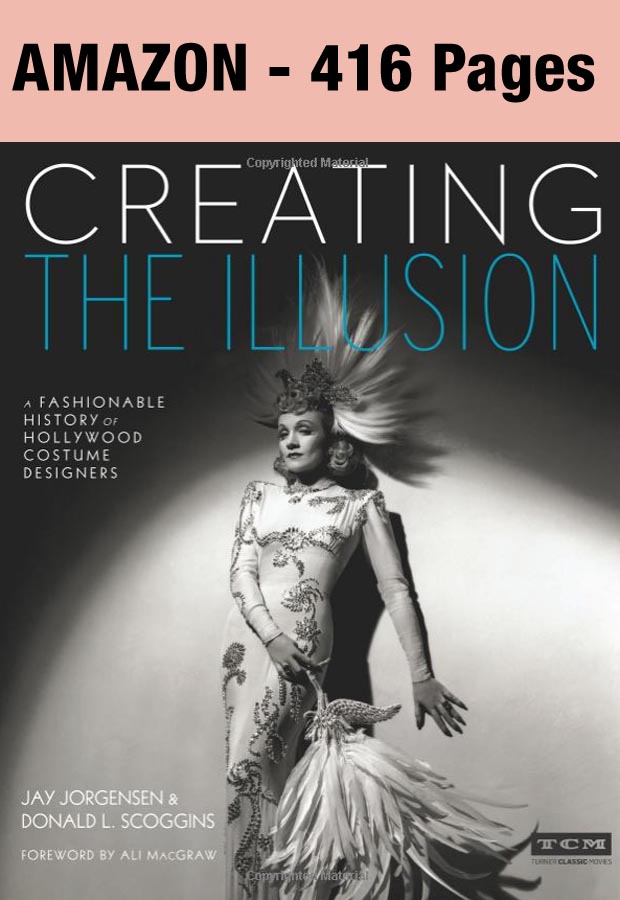 Creating the Illusion: A Fashionable History of Hollywood Costume Designers (Turner Classic Movies) - Amazon
---