Fay Wray
Born Vina Fay Wray on Sept 15, 1907 - died Aug 8, 2004. She was born in Alberta, Canada, and became a naturalized citizen of the United States in 1933. She was married to screenwriter Robert Riskin, the man who scripted the majority of Frank Capra's popular 1930 movies.
---
The famed 'screamer' from the original King Kong of 1933. Her acting career spanned 57 years, beginning with several silent films and ending with Gideon's Trumpet, a 1980 TV Movie which also starred Henry Fonda and Jose Ferrer.
Wray was offered the role of Rose Calvert for James Cameron's 1997 Titanic, but she declined. Peter Jackson wanted her for a cameo role in his 2004 remake of King Kong. She also turned down that role.
With a long career that stretched from silent films through the 'golden age' of Hollywood, and then through the first decades of American TV, Fay Wray is best known the world over for her role as the star screamer in the 1933 King Kong.
---
---
Original Page April 11, 2014 | Updated December 2016
---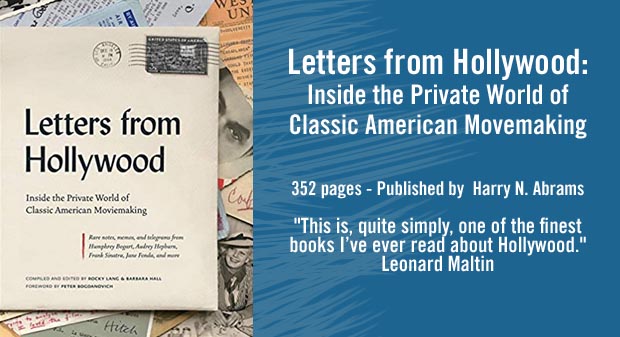 Letters from Hollywood: Inside the Private World of Classic American Movemaking
352 pages - Published by Harry N. Abrams
"This is, quite simply, one of the finest books I've ever read about Hollywood." Leonard Maltin
Reproduces in full color scores of entertaining and insightful pieces of correspondence from some of the most notable and talented film industry names of all time—from the silent era to the golden age, and up through the pre-email days of the 1970s. Annotated by the authors to provide backstories and further context. Greta Garbo, Alfred Hitchcock, Humphrey Bogart, Frank Sinatra, Katharine Hepburn, Marlon Brando, Elia Kazan, Cary Grant, Francis Ford Coppola, Tom Hanks, and Jane Fonda.
Letters from Hollywood: Inside the Private World of Classic American Movemaking
---
What's Recent
---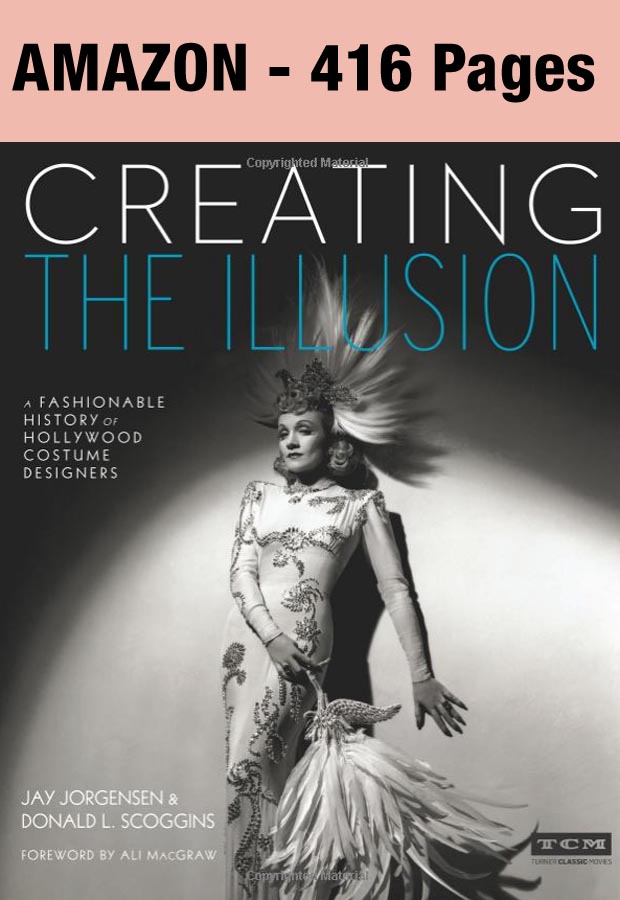 Creating the Illusion: A Fashionable History of Hollywood Costume Designers (Turner Classic Movies) - Amazon
---