Faust - 1926 - Murnau
Faust - Released December 6, 1926. Directed by F. W. Murnau
The story in Murnau's 1926 Faust is a partial variation on the Book of Job from the Bible, and stirred in are philosophical notions from Goethe's book of the same name, along with the main plot line, and, of course, a lot of Hollywood (that is, the German UFA studios is the production company, the studio that nurtured many famous talents that then crossed the Atlantic to California and helped make Hollywood what it eventually became: Ernst Lubitsch, Erich Pommer, Emil Jannings, Pola Negri, Conrad Veidt, etc. So, proto-Hollywood.)
The cinematography is by Carl Hoffmann, and the art direction by Robert Herlth and Walter Röhrig play a dominate role in the movie as there are regular special effect extravaganzas on the screen, particularly the miniature models of the Alps and German villages which are the background as Mephisto (Emil Jannings) flies with Faust (Gösta Ekman) through the air on one errand after another as Mephisto tries to close the deal on a pact to exchange Faust's soul for the ability to cure and to become a youth again (Ekman is made up as a very convincing elderly scholar and medieval doctor facing a losing battle against plague in his village, and with a bit of trick photography he metamorphoses into a smooth-skinned young man).
To demonstrate he isn't unethical in this deal-making, Mephisto gives Faust a 24-hour trial run of renewed youth, which of course only makes Faust hungrier for more. Emil Jannings puts humour into the proceedings which helps balance the Gothic blast of angst, and this Mephisto is both a scary creature and at other times played to be ridiculous.
But it is Faust's pursuit of the beautiful Gretchen (aka Marguerite) which pushes the film into tragedy, and Faust's devil-pact may cause him a lot of misery, but the cruelty and injustice is principally borne by Gretchen.
The story has a simple dénouement which provides for the conquest of the Satanic arrangement which has put a lien on Faust's soul, but the attribution isn't Biblical, though the movie plays with Biblical imagery. The Angel at the end declaring the victory doesn't bless God for the defeat of the devil that led Faust astray (he was rather happily led astray), but instead the Angelic being looks heavenward and sees German Romanticism, and then delivers the verdict: Liebe (love).
---
Original Page March 2016
---
Starring Miss Barbara Stanwyck [Illustrated with 310 Photographs] - amazon.com
---
Sophia Loren: A Life in Pictures - 192 Pages - Amazon.com
---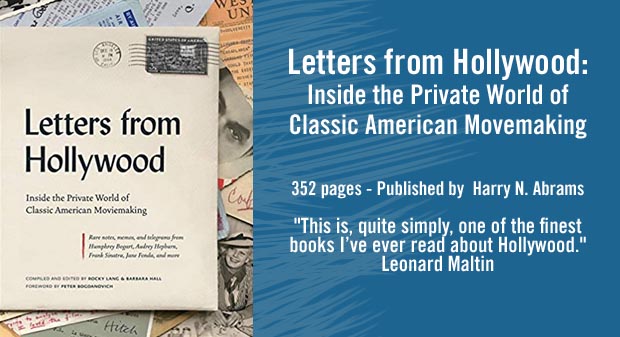 Letters from Hollywood: Inside the Private World of Classic American Movemaking
352 pages - Published by Harry N. Abrams
"This is, quite simply, one of the finest books I've ever read about Hollywood." Leonard Maltin
Reproduces in full color scores of entertaining and insightful pieces of correspondence from some of the most notable and talented film industry names of all time—from the silent era to the golden age, and up through the pre-email days of the 1970s. Annotated by the authors to provide backstories and further context. Greta Garbo, Alfred Hitchcock, Humphrey Bogart, Frank Sinatra, Katharine Hepburn, Marlon Brando, Elia Kazan, Cary Grant, Francis Ford Coppola, Tom Hanks, and Jane Fonda.
Letters from Hollywood: Inside the Private World of Classic American Movemaking
---
What's Recent
---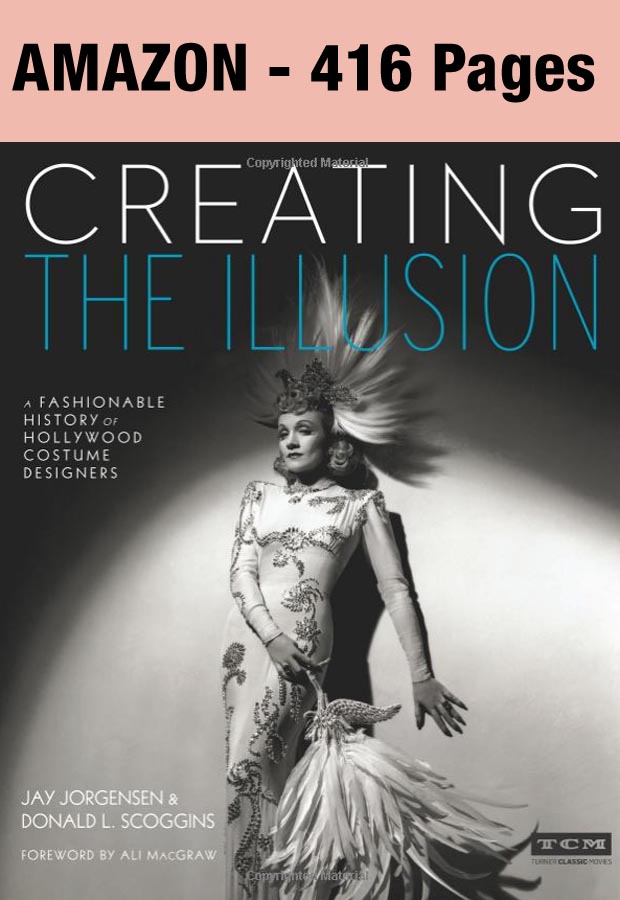 Creating the Illusion: A Fashionable History of Hollywood Costume Designers (Turner Classic Movies) - Amazon
---