Dorothy Lamour
---
---
Dorothy Lamour & Jon Hall, 1937 from the John Ford film The Hurricane, 1937.
Released Nov 5, 1937 in Los Angeles.
Starring Dorothy Lamour, Jon Hall, C. Aubrey Smith, Mary Astor, John Carradine, Thomas Mitchell
Story takes place on the Pacific island Manukura, which we see as a tropical paradise, not counting how badly the European governor (Raymond Massey) runs the place, and the eventual typhoon (in an expensive special effects section that made up a big part of the huge - - for its time - - $2 million dollar production budget) that turns Manukura into a wreck.
---
AMAZON: Queen Of The Hollywood Islands
---
Dorothy Lamour
Probably most famous for her films with Bing Crosby and Bob Hope (the Road Movies) and for her role as Marama in John Ford's 1937 The Hurricane. her career actually began as a singer before appearing in a series of unrelated films that cast her as an exotic woman in various overseas locations, such as The Jungle Princess (1936), The Hurricane (1937), Her Jungle Love (1938), Tropic Holiday (1938), Typhoon (1940), Aloma of the South Seas (1941), etc.
---
Original Page July 2015 | Updated Jan 2018
---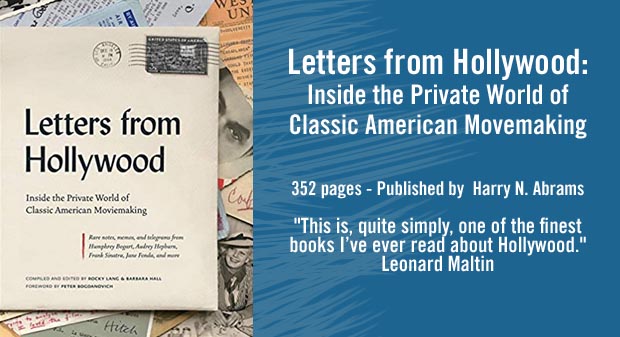 Letters from Hollywood: Inside the Private World of Classic American Movemaking
352 pages - Published by Harry N. Abrams
"This is, quite simply, one of the finest books I've ever read about Hollywood." Leonard Maltin
Reproduces in full color scores of entertaining and insightful pieces of correspondence from some of the most notable and talented film industry names of all time—from the silent era to the golden age, and up through the pre-email days of the 1970s. Annotated by the authors to provide backstories and further context. Greta Garbo, Alfred Hitchcock, Humphrey Bogart, Frank Sinatra, Katharine Hepburn, Marlon Brando, Elia Kazan, Cary Grant, Francis Ford Coppola, Tom Hanks, and Jane Fonda.
Letters from Hollywood: Inside the Private World of Classic American Movemaking
---
What's Recent
---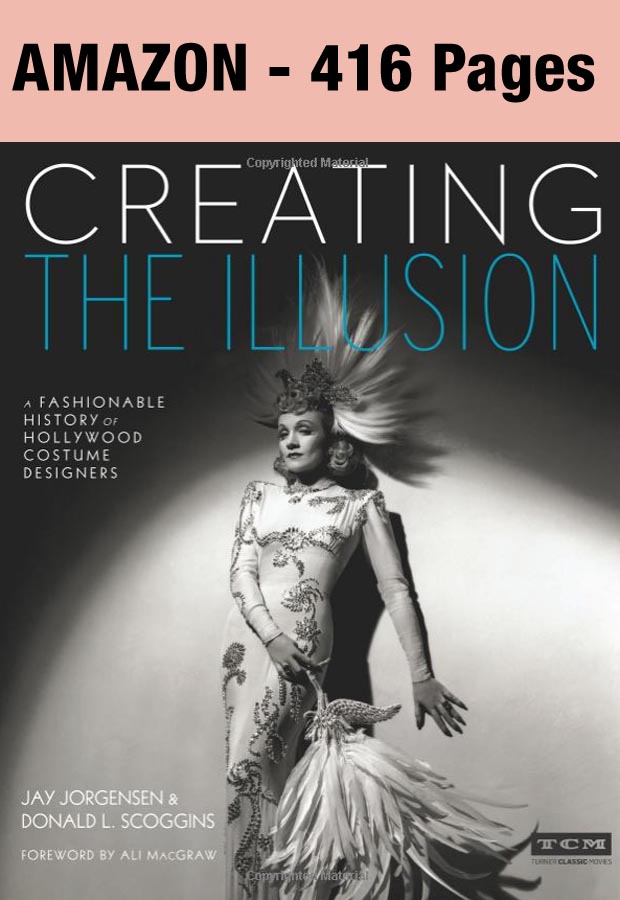 Creating the Illusion: A Fashionable History of Hollywood Costume Designers (Turner Classic Movies) - Amazon
---