Destination Wedding - 2018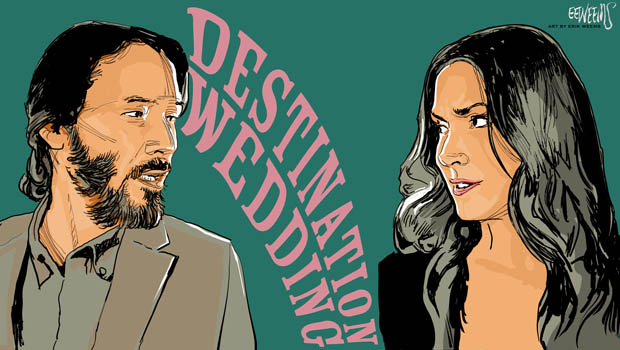 Destination Wedding - released Aug 31, 2018. Directed by Victor Levin
---
---
Destination Wedding - 2018
Keanu Reeves and Winona Ryder banter back and forth for 90 minutes and are saddled with the dubious job (from the Victor Levin screenplay) of being unlikable. Their witty dialogue is soaked in miserable observations about themselves and other people as the two are unexpectedly put together during the proceedings at a "destination wedding" in California wine country. Though there are numerous people in the background, no one has any lines except these two (not counting a hispanic maid we hear briefly from outside of a hotel door), and while the nuptials and ceremony are taking place, the dialogue never stops with our two main characters as they fight their mutual attraction and their agreed upon abhorrence of the human race. This is a hard film to categorize as it is a black comedy but doesn't contain any meaningful element of death (like a black comedy), nor is it a "chick flick" or "date film" since those can certainly contain grim elements of melancholy and self doubt, but not for the entire movie.
An interesting moment of victory for love (which takes a continual beating throughout the story) is that we know it has triumphed when the character played by Keanu Reeves finally shuts up.
---
---
Original Page December 2019
---
You will see Amazon links on this web site because I am an Amazon affiliate. I earn from qualifying purchases.
---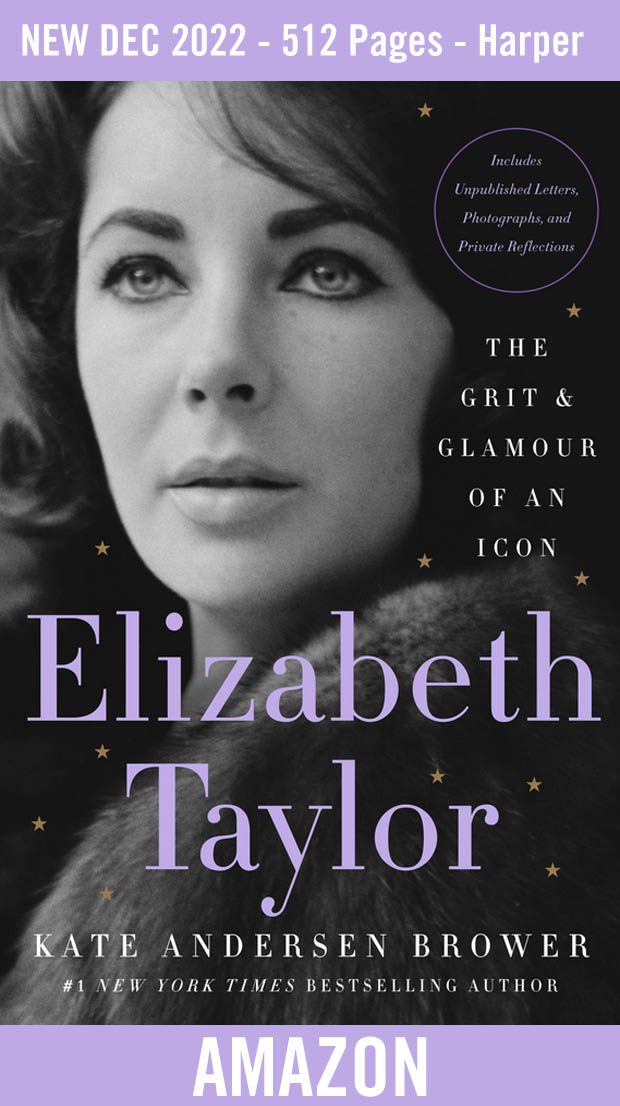 Elizabeth Taylor: The Grit & Glamour of an Icon - 512 Pages
"A dazzling portrait of an incredible woman. Elizabeth's life was more captivating than any film could ever be."— Demi Moore
"Brower's book takes the reader into the private world of the most famous celebrity of the 20th century. Elizabeth's heart, mind, and passion come vividly alive on each page. We see her as a woman who struggled and ultimately survived to rewrite the playbook on celebrity and power. I never wanted it to end!" — Brooke Shields
"Brower is quickly becoming a brand-name Washington writer because of her ability to deliver juicy tidbits and insider information while steering her books toward a mainstream audience without sacrificing historical credibility." — Christian Science Monitor on TEAM OF FIVE
Amazon Link to pre-order Elizabeth Taylor: The Grit & Glamour of an Icon Hardcover
Audio Book version - Elizabeth Taylor: The Grit & Glamour of an Icon
[This is an affiliate Amazon link which may provide a commission earned for this site. If that happens, we'll probably buy an old movie on Blu Ray with the proceeds.]
---
What's Recent
---
---