Claudette Colbert
Claudette Colbert (Above) aka Emilie Claudette Chauchoin 1903-1996. She once said "I know what's best for me, after all I have been in the Claudette Colbert business longer than anybody."
Born September 13, 1903 in Saint-Mandé, Seine (Val-de-Marne, Île-de-France), France
Died July 30, 1996, in Speightstown, Barbados
Claudette Colbert was 5' 4½" tall (1.64 m)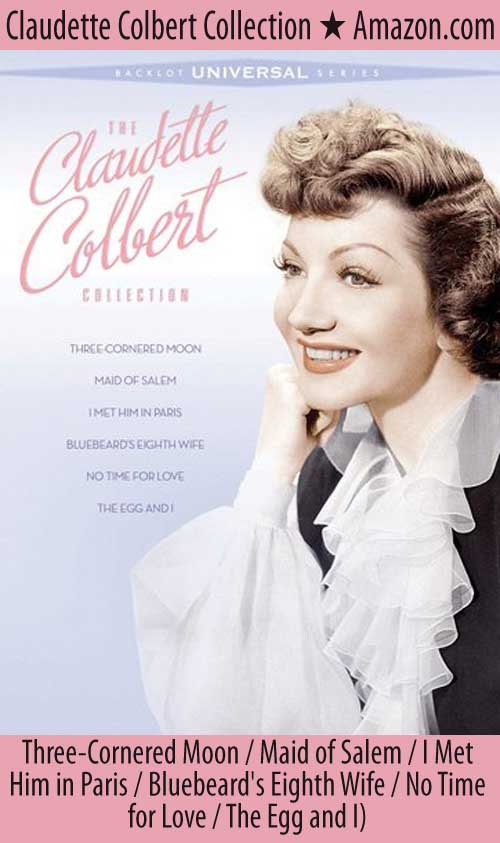 ---
Original Page Dec 2008 | Updated Sep 2012
---
What's Recent
---
Amazon: Harlow in Hollywood: The Blonde Bombshell in the Glamour Capital, 1928-1937
---

Best. Movie. Year. Ever.
How 1999 Blew Up the Big Screen - Fight Club. The Matrix. Office Space. Election. The Blair Witch Project. The Sixth Sense. Being John Malkovich. Star Wars: The Phantom Menace. American Beauty. The Virgin Suicides. Boys Don't Cry. The Best Man. Three Kings. Magnolia. - 416 pages - AMAZON 2019