Brian Dennehy (1938–2020)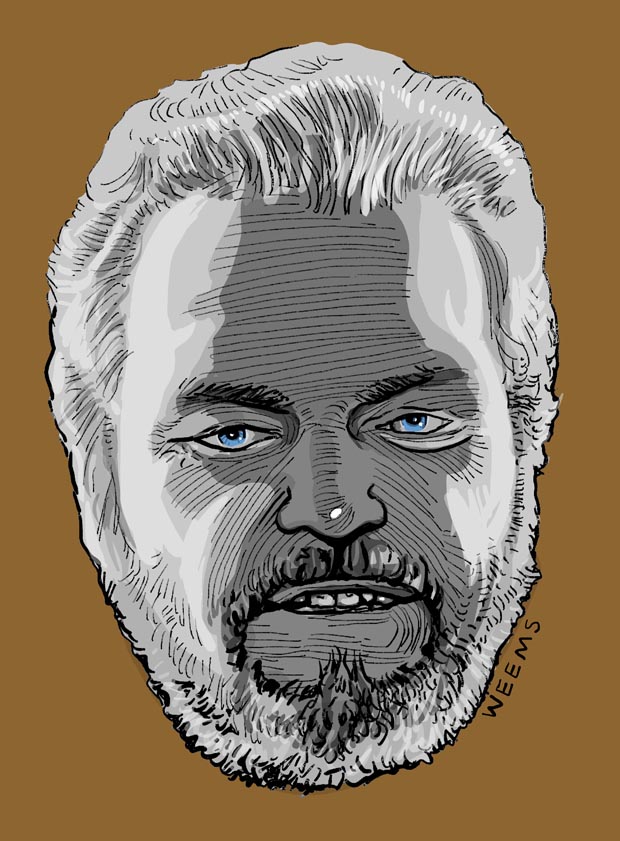 Brian Dennehy - 1938–2020
Starting with an appearance on the TV show Kojak in 1977, and then racking up 183 acting credits in film and TV, Dennehy was easily recognizable on screen as he was both physically imposing and able to fire off sharp, emotional dialogue at a moments notice.
Dennehy 1983
In 1983 I saw Dennehy in First Blood, Never Cry Wolf and Gorky Park in short order while in Arkansas, and in a way he seemed to be everywhere that year.
In the first film First Blood (actually released in Oct 1982, but I didn't see it until 1983) he was the tragic Sheriff Teasle who seems to be sadistically persecuting star Sylvester Stallone (as Rambo) who is a PTSD-plagued ex-Green Beret who gets pushed too far by Teasle's deputies in "Jerkwater, USA." Actually, the sadism resided among the deputies, and Sheriff Teasle was driven into his stupid one-man war on Rambo by adhering too blindly to otherwise understandable principles. Dennehy was a good opponent for the unstoppable Rambo, and while his size and domineering attitude was enough to let Dennehy compete on the screen with the muscle-bound Stallone, there are a few quick moments where Dennehy fleshes out the Sheriff with just a little bit of body language and expression as a man who briefly realizes he has let his pride get the better of his sense of duty. A flash of something like embarrassment or shame gets displayed (before a return to the attitude of total-control that leads to ruin) when he has to meet Rambo's ex- commander (Colonel Trautman played by Richard Crenna) who has the hopeless task of trying to simultaneously save both Teasle and Rambo from their bullheaded contest of will.
In Never Cry Wolf, Dennehy is the half-nuts airplane pilot Rosie who moves the film's star Martin Smith (as naturalist Farley Mowat) deep into the Alaskan wilderness as part of a project to study the habits of wolves. Again Dennehy expresses a kind of percolating, mostly hidden insanity with just expression and body language, giving the role humor inbetween the threat of danger.
For Gorky Park, Dennehy is in a relatively minor role as a NYC cop stuck in the middle of conspiracies within conspiracies as a murder mystery in Moscow, Russia, is solved by William Hurt (as Russian inspector Arkady Renko). Dennehy just needs to fill up the screen with a threat of physical power, which he of course does easily.
Dennehy was so memorable in all these roles (to me) that when the Peter Greenaway 1987 film Belly of an Architect came out, I immediately trooped into a Florida theatre to see it. Dennehy's character is an American in Italy overseeing the nine-month construction of an anniversary retrospective on the French neoclassical architect Boulee. Dennehy's character is under threat of being immobilized by the surrounding Roman culture that he doesn't really understand and which seems to be pervaded by cynicism and back-biting. Although grim at times and focused on the disintegrating life of the architect as he steadily loses his wife and future (he apparently has an undiagnosed stomach cancer that seems metaphorical as a bizarre pregnancy), Dennehy made me laugh at times and Greenaway made the film (not movie) very good looking.*
*In 1991 I immediately went into a theater to see Greenaway's film Prospero's Books based on how much I liked Belly of an Architect. Unfortunately, I mostly slept through this 1991 film. As partial explanation, though, I should say I had just spent the whole day walking around Washington DC in the heat, and somehow the unrelenting soundtrack music by Michael Nyman was a lullaby).
---
Original page May 2020
---
---
What's Recent
---
---