Bebe Daniels
Bebe Daniels - Born January 14, 1901 in Dallas, Texas. Died March 16, 1971 in London.
Bebe Daniels' father was a theatre manager and her mother an actress, and Bebe was onstage by age 4.
She later appeared in several silent films made by Cecil B. DeMille, among others, and was the co-star with Harold Lloyd in the 1915 film Giving Them Fits.
She was in early 'Talkies' such as the 1933 42nd Street and Registered Nurse. In 1935 she married and moved to London, appearing in stage productions there. In 1945 she was back in Hollywood producing films for Eagle-Lion Films. In 1948 she returned to England and lived there the rest of her life, appearing in television programs and the long-running radio show Life with the Lyons (1951 to 1961).
---
Original Page February 26, 2015
---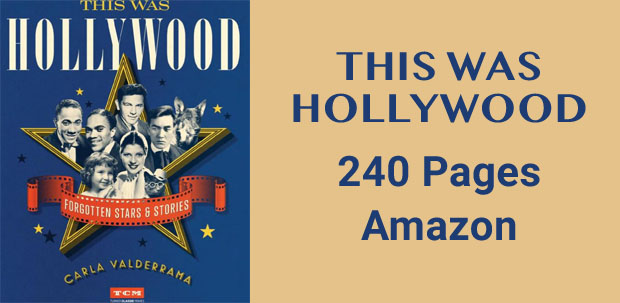 From former screen legends who have faded into obscurity to new revelations about the biggest movie stars, Valderrama unearths the most fascinating little-known tales from the birth of Hollywood through its Golden Age.
This Was Hollywood: Forgotten Stars and Stories (Turner Classic Movies)
---
What's Recent
---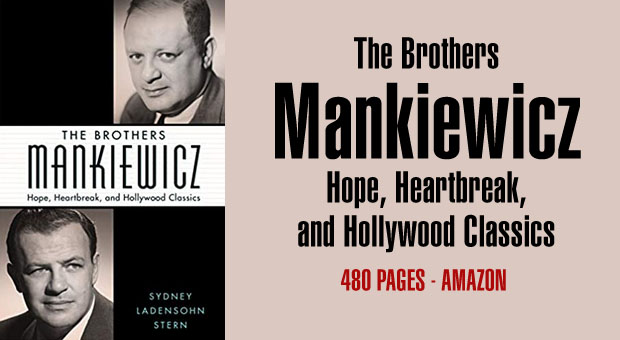 Winner of the 2020 Peter C. Rollins Book Award
Longlisted for the 2020 Moving Image Book Award by the Kraszna-Krausz Foundation
Named a 2019 Richard Wall Memorial Award Finalist by the Theatre Library Association
The Brothers Mankiewicz: Hope, Heartbreak, and Hollywood Classics (Hollywood Legends Series)