Basil Rathbone Sherlock Holmes
The "original" Sherlock Holmes on the silver screen (though there were many other forerunners) was the Basil Rathbone run as Sherlock Holmes in 14 films. They were the pre-imminent interpretation of the character to an audience that was still avidly reading the Arthur Conan Doyle books during the 1930s-40s. For the Sherlock purists (for whom the more recent Robert Downey Jr / Guy Richie version and BBC "Sherlock" with Benedict Cumberpatch are probably radical distortions) the Basil Rathbone version is much too free form.
The Rathbone series is hardly perfect (perhaps the Jeremy Brett versions for British television -1984 to 1994 - is as close to a tight literary version of the actual tales, well-made and much attention paid to keeping the character a creature of the Doyle stories), but the Rathbone version has an iconic charm that is unsurpassed. In a way Rathbone invented the version that has been imitated and "corrected" ever since.
---
Original page November 2012
---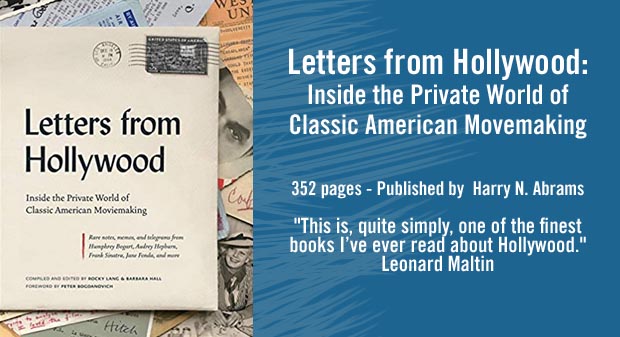 Letters from Hollywood: Inside the Private World of Classic American Movemaking
352 pages - Published by Harry N. Abrams
"This is, quite simply, one of the finest books I've ever read about Hollywood." Leonard Maltin
Reproduces in full color scores of entertaining and insightful pieces of correspondence from some of the most notable and talented film industry names of all time—from the silent era to the golden age, and up through the pre-email days of the 1970s. Annotated by the authors to provide backstories and further context. Greta Garbo, Alfred Hitchcock, Humphrey Bogart, Frank Sinatra, Katharine Hepburn, Marlon Brando, Elia Kazan, Cary Grant, Francis Ford Coppola, Tom Hanks, and Jane Fonda.
Letters from Hollywood: Inside the Private World of Classic American Movemaking
---
What's Recent
---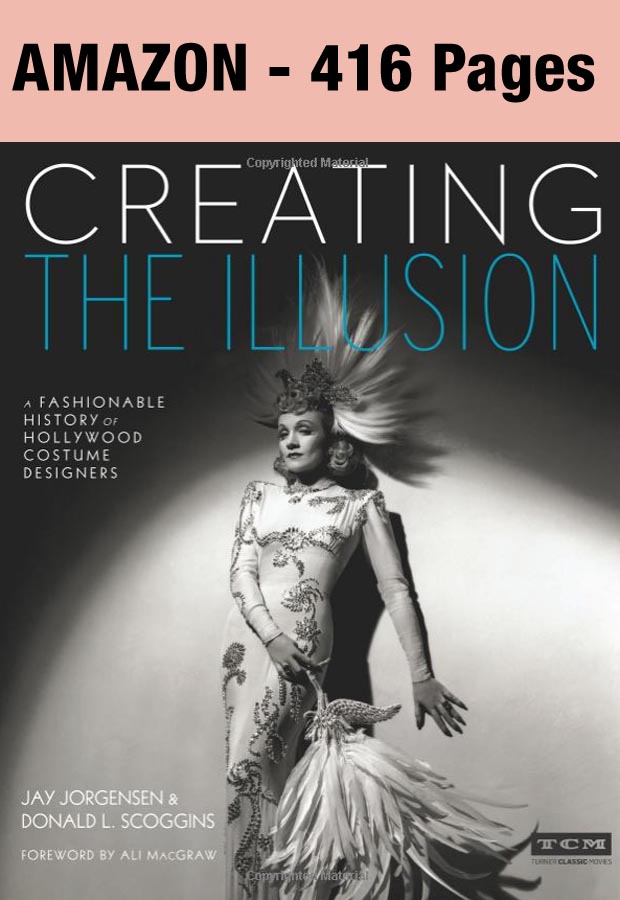 Creating the Illusion: A Fashionable History of Hollywood Costume Designers (Turner Classic Movies) - Amazon
---