Anthony Quinn
Anthony Quinn (Above) aka Antonio Rudolfo Oaxaca Quinn 1915-2001. He once said "In Europe an actor is an artist. In Hollywood, if he isn't working, he's a bum ."
Born: April 21, 1915, Chihuahua, Mexico
Died: June 3, 2001 in Boston, Massachusetts, USA, from pneumonia and respiratory failure with complications from throat cancer.
Anthony Quinn was 6' 2" tall. (1.88 m)
Quinn was the all-purpose ethnic heavy in numerous films in his early career, finally breaking out of the darker side of screen stardom in the 1950s by playing the heroe's arch-nemesis in many adventure films. Probably his most successful role was as "Zorba" from the 1964 black and white Zorba the Greek which resulted in his touring in a long-running stage production.
---
Only the Lonely, 1991, written and directed by Chris Columbus, produced by John Hughes.
Antony Quinn and Maureen O'Hara are together again as two senior citizens with "history" between them and a long-standing disagreement (which is primarily on Marueen O'Hara's side, she plays "Rose Muldoon" and Quinn is "Nick Acropolis").
Quinn and O'Hara had six films together: The Black Swan (1942) Buffalo Bill (1944) Sinbad, the Sailor (1947) Against All Flags (1952) The Magnificent Matador (1955) Only the Lonely (1991)
---
Original page Dec 2008 | Updated Jan 2014
---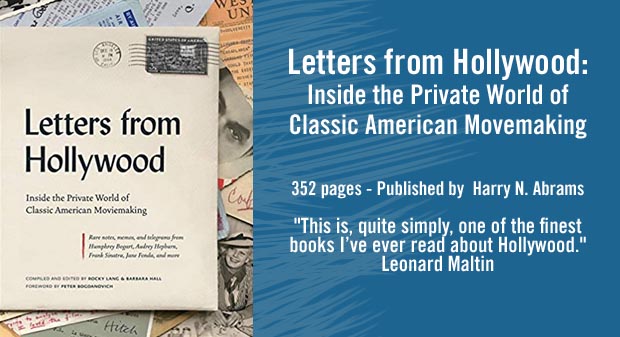 Letters from Hollywood: Inside the Private World of Classic American Movemaking
352 pages - Published by Harry N. Abrams
"This is, quite simply, one of the finest books I've ever read about Hollywood." Leonard Maltin
Reproduces in full color scores of entertaining and insightful pieces of correspondence from some of the most notable and talented film industry names of all time—from the silent era to the golden age, and up through the pre-email days of the 1970s. Annotated by the authors to provide backstories and further context. Greta Garbo, Alfred Hitchcock, Humphrey Bogart, Frank Sinatra, Katharine Hepburn, Marlon Brando, Elia Kazan, Cary Grant, Francis Ford Coppola, Tom Hanks, and Jane Fonda.
Letters from Hollywood: Inside the Private World of Classic American Movemaking
---
What's Recent
---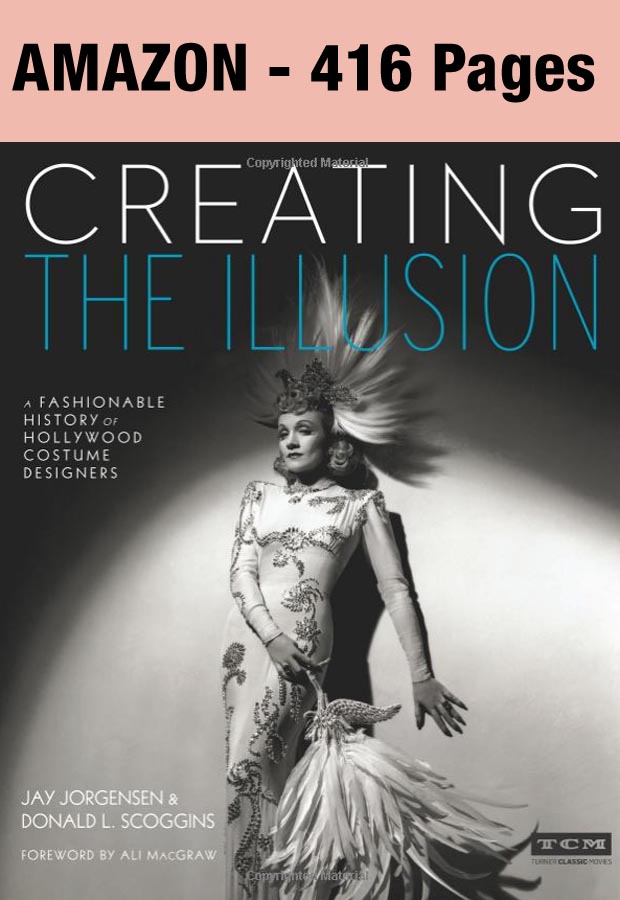 Creating the Illusion: A Fashionable History of Hollywood Costume Designers (Turner Classic Movies) - Amazon
---