Anita Page 1910-2008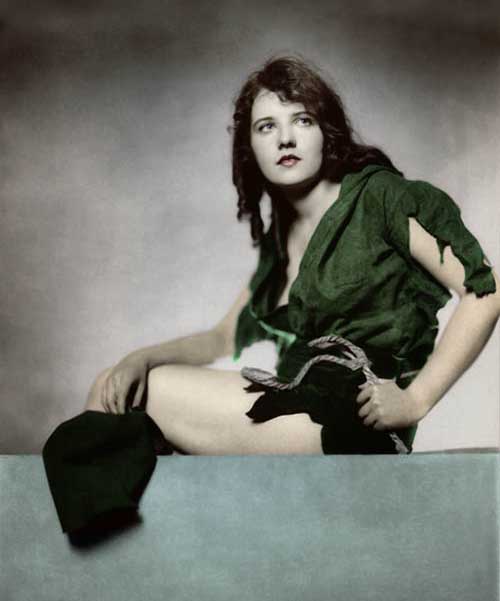 Anita Page
Anita Page Passes Away
Sometimes called "The Last Silent Movie Star"
Wikipedia claims Anita Page was "... the last known living attendee of the very first Academy Awards in 1929." Active as a surviving celebrity of several eras of Hollywood, she retired after her last film (Hitchhike to Heaven) in 1936, but became involved in movie making again in 1996 with the film Sunset After Dark. She made five films altogether since 1996, her last playing Elizabeth Frankenstein in "Frankenstein Rising" which is noted as being in post-production at present (Sept 2008) according to it's IMDB page
---

"Type... replicated itself. Studios ran strings of types successfully, discarding each one in turn as she aged or lost popularity. Anita Page led to Alice Faye who led to Betty Grable who led to June Haver who led to Sheree North who led to Marilyn Monroe."

From page 290 of the book The Star Machine, by Janine Basinger. Published by Alfred Knopf, 2007

---
Sept 7, 2008 Anita Page Obituary in the Washington Post

[Below] John McElwee on Anita Page from his remarkable
online Greenbriar Picture Show:
"If Joan Crawford had flashed hot and burned out by 1930, she'd be Anita Page. But even if Anita had pushed harder and been luckier, she'd not likely have enjoyed the forty plus years of fantastic stardom Crawford carved out. These two are the perfect example of one who could deliver over the long haul, and another who just couldn't pack the gear. Anita ended up being the footnote … Joan the legend. On the other hand, Anita's had 95 years and counting. So who was the lucky one? Between stardom and living longer, I'll always take the latter, but I'm not sure Joan would have.

...I saw Anita Page in a Burbank restaurant a few years ago. This woman who once co-starred with Lon Chaney Senior, played opposite Buster Keaton in his talking debut, appeared with Clark Gable in his very first MGM picture --- was now eating a twenty-first century cheeseburger at the Holiday Inn. Unbelievable. Even more so the fact that she might be doing the same thing tomorrow."
---
Other Anita Page Links:
The Associated Press Anita Page Obituary at the Washington DC Examiner
"Official" Web Site: Looks to not be updated very often
The Alternative Film Guide has a Q&A with Anita Page
The Wikipedia Anita Page Bio page
myspace.com Anita Page page
The "Mussolini Love Letters" Story by Austin Mutti-Mewse: Anita Page at Guardian.uk
Anita Page, born Anita Pomares, signed for MGM in 1928. During the tail end of the silent era, she starred in a number of hit films, including Telling the World, While the City Sleeps and Our Modern Maidens. Broadway Melody, which was the first all-sound movie, won the best picture Oscar in 1929.

...She specialised in playing amoral, hard-drinking floozies. That, combined with her looks, brought her a string of male admirers. She dated Charles "Buddy" Rogers, Douglas Fairbanks Jr, Prince Louis Ferdinand and Clark Gable, who wrote of Page: "She was a unique beauty. When I worked with Grace Kelly and looked into her eyes I remembered Anita Page." And she received bags and bags of correspondence.

...my brother and I began making a film about early Hollywood and got to know her rather better. She lives the life of Norma Desmond, rising at noon, when one of her assistants gets her dressed for the day ahead. Her wardrobe largely consists of remodelled dresses she wore in the 20s, to which she will add accessories once bought by male suitors. The furs are all a little moth-eaten, her long fingernails look like scarlet talons. The remainder of the day she spends watching herself in old movies. In her own mind, there is only ever one real star. The most famous, the most sought after Anita Page.

...Listening to her is like listening to a radio that slips between frequencies, but her recollection of her movie career is crystal clear. She gossips to me about her rivalry with Garbo, who pushed her into second place in a most popular actress poll in 1929, and her hatred of Joan Crawford, with whom she starred Our Dancing Daughters in 1928. And about the parties she attended at William Randolph Hearst's mansion, San Simeon, with William Powell, Jean Harlow, Buster Keaton, Norma Talmadge and Marlene Dietrich.

...In one of our conversations, in 1998, she mentioned another name to me. "I knew so many nice men," she said. "I knew Mussolini. He used to write to me. Read the entire article at the Guardian.uk web site
Dr.X Free Association Anita Page Photos
Related link: Writer Mark Vieira page on his book
about Photographer George Hurrell
---
Original Page Sept 2008 | Updated Nov 2014
---
What's Recent
---
Amazon: Harlow in Hollywood: The Blonde Bombshell in the Glamour Capital, 1928-1937