The Times of their Lives
The Time of Their Lives, 1946, Universal Studios
Stars: Bud Abbott, Lou Costello, Marjorie Reynolds, Binnie Barnes, John Shelton, Ann GIllis and Gale Sondergaard
Released August 16, 1946
Lou Costello (as Horatio) and Marjorie Reynolds (as Melody Allen) become ghosts after being mistakenly shot by American troops and (wrongly) labeled traitors to George Washington during the Revolutionary War, their spirits trapped on the grounds of the large estate where their bodies were thrown down a well. A letter addressed to Horatio from George Washington which would prove their innocence is secretly hidden in the estate furniture .
Flash forward 166 years and the two are still trapped but must now face the new residents of the estate, one of whom is Dr Greenway (Bud Abbott) a psychiatrist and the descendent of Cuthbert Greenway, who was Horatio's competitor for the love of Nora O'Leary (Ann Gillis). The dead Horatio and Melody are bound to the estate until the letter can be found, and comical shenanigans ensue.
In a way this film has Abbott and Costello following up Hold That Ghost (1941) with another set of spook jokes, but with a bigger budget and more finesse on the screenplay which plays up two of World War II's more fundamental entertainment themes: the American Revolution and the dilemma of good housing.
A spate of Revolutionary War themes showed up in a number of American films during WW2 (for example the excellent 1942 comedy George Washington Slept Here), a reflection of how the American war of independence was being used as a touchstone in light of the threat of fascist and totalitarian hegemony.
World War II also produced a crunch of housing problems as the mass movement of servicemen and the overnight creation of industries necessary for building equipment to defeat the axis powers also resulted ina significant lack of living quarters in many places throughout the United States (for example Without Love, 1945 and More the Merrier, 1943).
---
---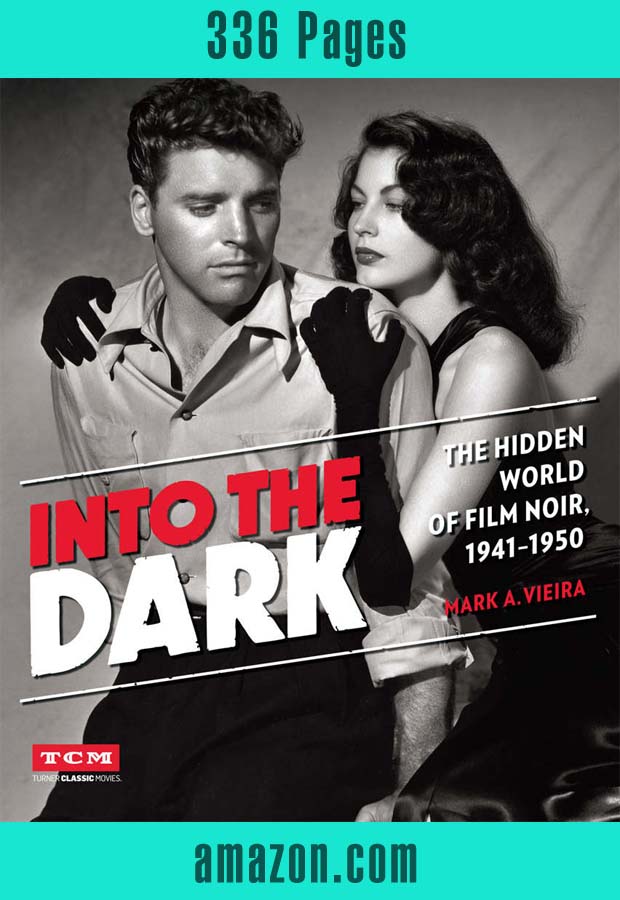 Into the Dark - The Hidden World of Film Noir 1941-1950 -amazon.com
---
Original Page May 19, 2015
---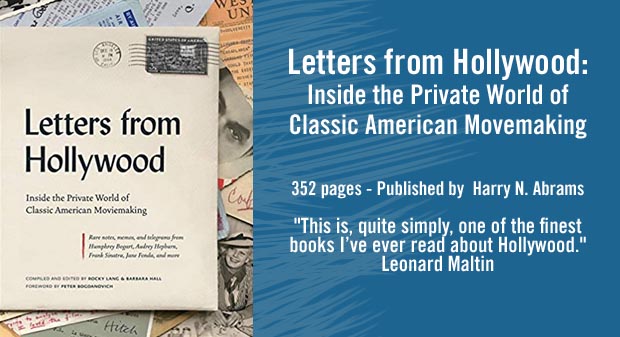 Letters from Hollywood: Inside the Private World of Classic American Movemaking
352 pages - Published by Harry N. Abrams
"This is, quite simply, one of the finest books I've ever read about Hollywood." Leonard Maltin
Reproduces in full color scores of entertaining and insightful pieces of correspondence from some of the most notable and talented film industry names of all time—from the silent era to the golden age, and up through the pre-email days of the 1970s. Annotated by the authors to provide backstories and further context. Greta Garbo, Alfred Hitchcock, Humphrey Bogart, Frank Sinatra, Katharine Hepburn, Marlon Brando, Elia Kazan, Cary Grant, Francis Ford Coppola, Tom Hanks, and Jane Fonda.
Letters from Hollywood: Inside the Private World of Classic American Movemaking
---
What's Recent
---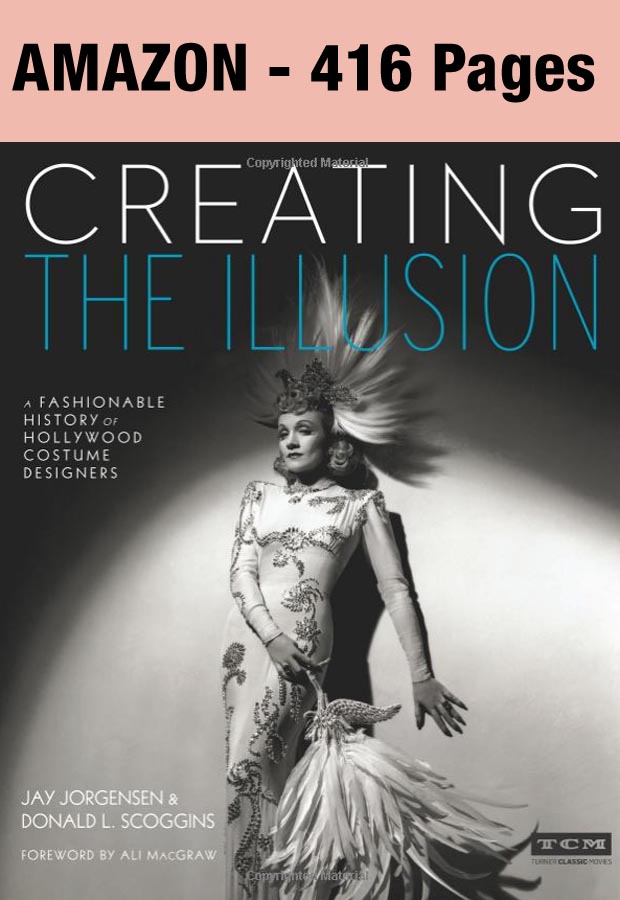 Creating the Illusion: A Fashionable History of Hollywood Costume Designers (Turner Classic Movies) - Amazon
---