Laura - 1944
Laura - October 11,1944. Directed by Otto Preminger
Over a decade before there was Hitchcock's Vertigo with it's obsessed detective (Jimmy Stewart) who can't get a dead girl out of his head, there was Preminger's 1944 Laura, with Gene Tierney as a dead girl so perfect (at least in the eyes of her friends and would-be husbands) that Detective Mark McPherson (Dana Andrews) who is continualy interviewing the lot of them (trying to find the killer) finds himself frustratingly falling in love with a ghost.
Clifton Webb became a famous character actor in Hollywood (with an Oscar nomination to boot) for his role in this film as the narcissistic Waldo Lydecker, a newspaper columnist with a witty, but vicious sense of humour (this sort of character evolved in later films into an even more dangerous, and less-sympathetic type, such as Burt Lancaster's J.J. Hunsecker in Sweet Smell of Success, 1957. This type of male-celebrity newspaper columnist is patterned after the real-life Alexender Woollcott, who was portrayed by Monty Woolley in The Man Who Came to Dinner... and who was originally going to play Lydecker before Preminger used his influence to get Webb the role over producer Darryl Zanuck's objections.)
Webb and Andrews duel over who has the deceased Laura's s best interests at heart, a field that gets crowded as boyfriend Shelby Carpenter (Vincent Price) joins in with his own view of the dead girl, and Laura's devoted housekeeper does the same.
---
Original Page November 2016
---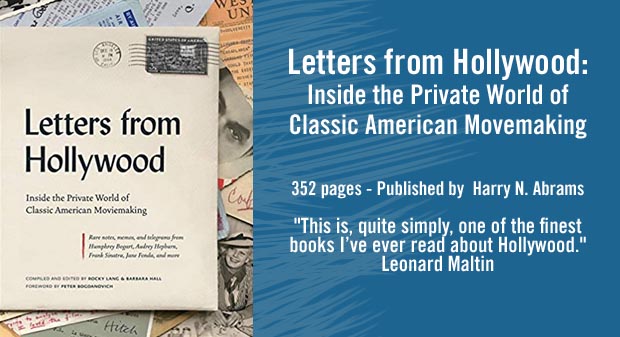 Letters from Hollywood: Inside the Private World of Classic American Movemaking
352 pages - Published by Harry N. Abrams
"This is, quite simply, one of the finest books I've ever read about Hollywood." Leonard Maltin
Reproduces in full color scores of entertaining and insightful pieces of correspondence from some of the most notable and talented film industry names of all time—from the silent era to the golden age, and up through the pre-email days of the 1970s. Annotated by the authors to provide backstories and further context. Greta Garbo, Alfred Hitchcock, Humphrey Bogart, Frank Sinatra, Katharine Hepburn, Marlon Brando, Elia Kazan, Cary Grant, Francis Ford Coppola, Tom Hanks, and Jane Fonda.
Letters from Hollywood: Inside the Private World of Classic American Movemaking
---
What's Recent
---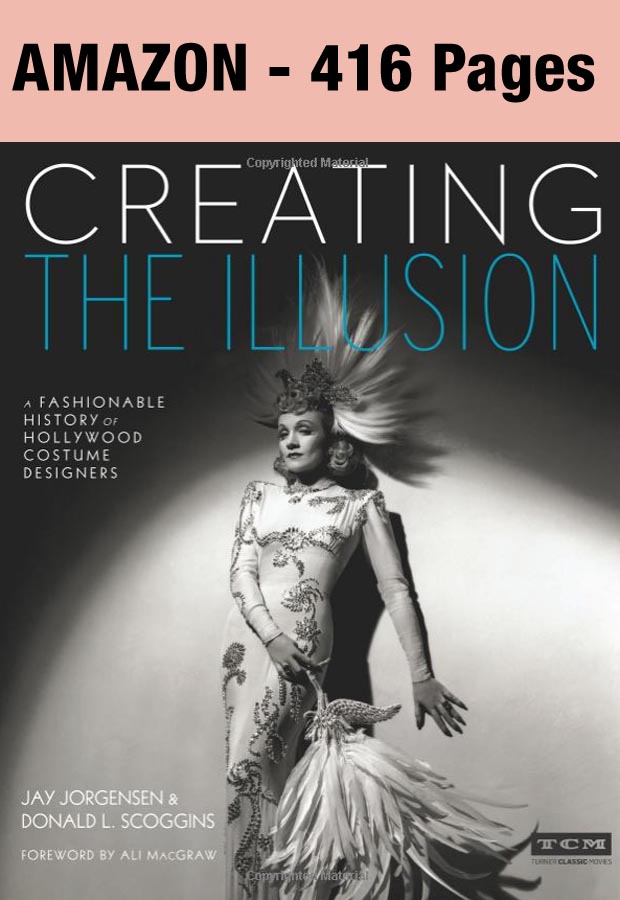 Creating the Illusion: A Fashionable History of Hollywood Costume Designers (Turner Classic Movies) - Amazon
---