Anatomy of a Lover
Get Smart 1966
Anatomy of a Lover - broadcast September 19, 1966. Directed by Bruce Bilson
Hymie the robot (played by Richard Gautier) is hacked by the criminal organization KAOS and is programmed to start killing CONTROL agents. He is prevented from strangling the CONTROL chief (Edward Platt) and Maxwell Smart (Don Adams) sneaks Hymie from CONTROL headquarters after he is ordered to disassemble his robot friend to prevent any further attacks. Unfortunately, fixing Hymie proves elusive, meanwhile Hymie starts cleaning Max's apartment and acting as a scold over the lack of hygiene and orderliness in the place.
Back at CONTROL, Max has to cover for his ruse of hiding Hymie by pretending to rebuild the robot from an old laundry machine that never quite looks right however much he rearranges the parts (even putting a hat on top to try and convince the Chief he is looking at Hymie.... it actually looks nothing like Hymie).
Barbara Feldon is on hand as Agent 99 and Laurel Goodwin appears as the Chief's daughter Phoebe (who is starting to fall in love with Hymie). Script for this Get Smart episode is by Gary Clarke with Buck Henry editing.
---
AMAZON: Get Smart: The Complete Series
---
Original page May 2016 | Updated March 2018
---
---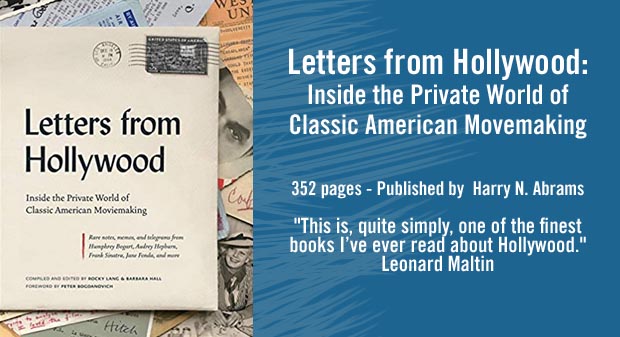 Letters from Hollywood: Inside the Private World of Classic American Movemaking
352 pages - Published by Harry N. Abrams
"This is, quite simply, one of the finest books I've ever read about Hollywood." Leonard Maltin
Reproduces in full color scores of entertaining and insightful pieces of correspondence from some of the most notable and talented film industry names of all time—from the silent era to the golden age, and up through the pre-email days of the 1970s. Annotated by the authors to provide backstories and further context. Greta Garbo, Alfred Hitchcock, Humphrey Bogart, Frank Sinatra, Katharine Hepburn, Marlon Brando, Elia Kazan, Cary Grant, Francis Ford Coppola, Tom Hanks, and Jane Fonda.
Letters from Hollywood: Inside the Private World of Classic American Movemaking
---
What's Recent
---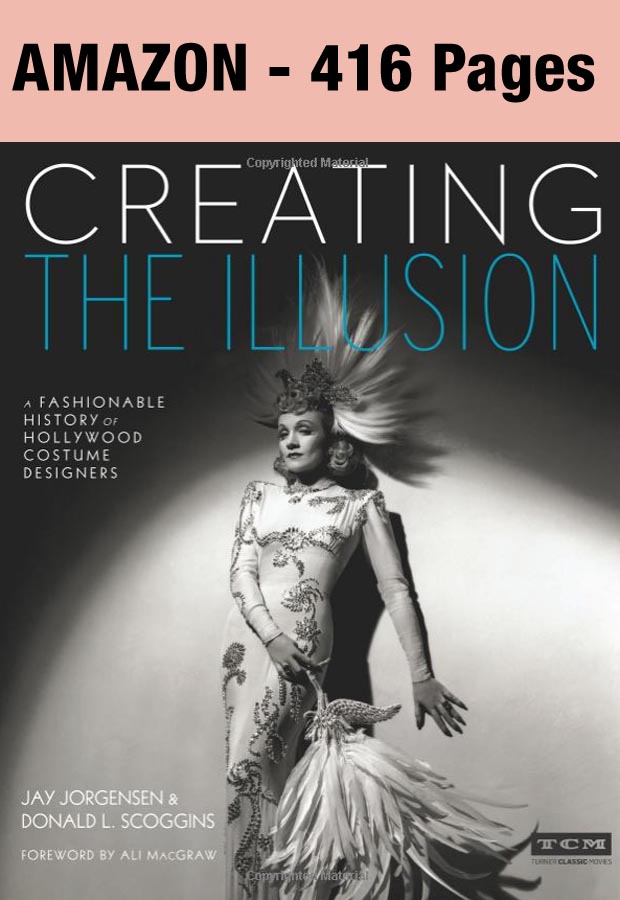 Creating the Illusion: A Fashionable History of Hollywood Costume Designers (Turner Classic Movies) - Amazon
---