Archive 500
---
Evelyn Prentice - 1934
Evelyn Prentice - Released Nov 9, 1934. Directed William K. Howard
This films isn't a comedy pairing for the frequently co-starring Powell and Loy, but a heavy melodrama about marital distrust, blackmail and murder. Una Merkel, Rosalind Russell, and Isabel Jewell also appear. More Evelyn Prentice
---
The Freshman - 1990
Written and Directed by Andrew Bergman, released July 27, 1990
Matthew Broderick and Marlon Brando parody The Godfather and classic comedy films in which a naive but well intentioned young man rises to success, except Clark Kellogg (Broderick) is succeeding in the one place he doesn't want to, within "importer" Sabatini's (Brando) mob family.
More The Freshman
---
Coming new releases from Criterion: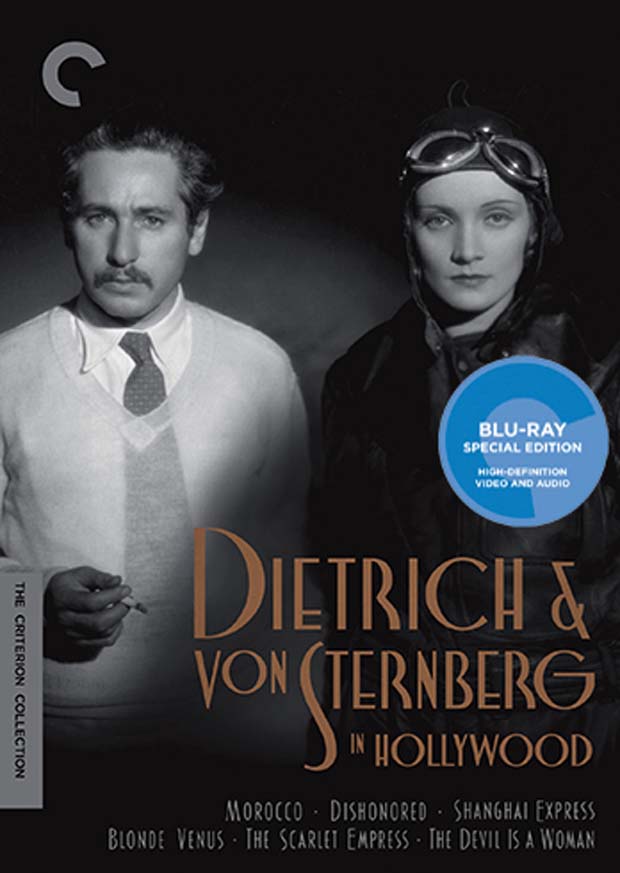 AMAZON Bluray: 6 Disc Set: Dietrich and von Sternberg in Hollywood : Morocco, Dishonored, Shanghai Express, Blonde Venus, The Scarlet Empress, The Devil Is a Woman - The Criterion Collection - July 3, 2018
AMAZON Bluray: A Matter of Life and Death 1946 - The Criterion Collection - Blu-ray - July 24, 2018
AMAZON Bluray: Dragon Inn 1967 - The Criterion Collection
---
Chester Morris - Pursuit - 1935
Pursuit - Released August 9, 1935. Directed by Edwin Marin.
More Pursuit 1935
---
Identity Theft: Invasion of the Body Snatchers
Invasion of the Body Snatchers - Released February 5, 1956. Directed by Don Siegel, based on the story Sleep No More by Jack Finney.
Kevin McCarthy (as Dr. Bennell) begins to suspect something is amiss in Mira Vista, California, and when he determines it is an alien invasion, he wonders how to stop it since he can't simply go looking for tentacled creatures or giant monsters, because the aliens are right in front of him, exact copies of the people he has been seeing all of his life, duplicates that have taken over their lives, doing the things they used to do with an unemotional efficiency.
More about Invasion of the Body Snatchers
AMAZON Bluray: Invasion of the Body Snatchers- 1956
---
Cry Danger - 1951
Cry Danger - Released February 21, 1951. Directed by Robert Parrish
Jean Porter is a pickpocket who specilaizes in helping handicapped ex-marine Delong (Richard Erdman) get drunk so that she can steal his disability pay. Delong provided a fake alibi for Rocky (Dick Powell) that gets him out of prison where he was sent on an armed robbery sentence. Delong is hoping that the now freed Rocky might share a little bit of the loot that was presumably hidden away, but Rocky is determined to use his unexpected freedom for one thing only: find out who framed him.
More Cry Danger 1951
---
Classic Film releases coming:
Coming Soon:
AMAZON: Singing Guns Blu-ray - 1950 - Kino - Releases April 17, 2018
AMAZON: Ruby Gentry Blu-ray - 1952 - releases April 24, 2018
AMAZON: A Lady Takes a Chance - Blu-ray - Jean Arthur and John Wayne - Releases May 15, 2018
---
Already Out:
AMAZON: Joan of Arc (70th Anniversary) - Kino Bluray
AMAZON: Fritz Lang: The Silent Films Blu-ray - 12 Disc collection : Metropolis (1927), Die Nibelungen (1924), Spies (1928), Dr. Mabuse the Gambler (1922), Destiny (1921), The Spiders (1919), Woman in the Moon (1929), Four Around the Woman (1921), Harakiri (1919), The Wandering Shadow (1920), The Plague of Florence (1919).
AMAZON: King of Jazz 1930 - The Criterion Collection - Blu-ray
- New 4K digital restoration by Universal Pictures, with uncompressed monaural soundtrack
- New audio commentary featuring jazz and film critic Gary Giddins, music and cultural critic Gene Seymour, and musician and bandleader Vince Giordano
- New introduction by Giddins
- New interview with musician and pianist Michael Feinstein
- Four new video essays by authors and archivists James Layton and David Pierce on the development and making of KING OF JAZZ
- Deleted scenes and alternate opening-title sequence
- ALL AMERICANS, a 1929 short film featuring a version of the 'Melting Pot' number that was restaged for the finale of King of Jazz
- I KNOW EVERYBODY AND EVERYBODY'S RACKET, a 1933 short film featuring Paul Whiteman and His Orchestra
- Two Oswald the Lucky Rabbit cartoons from 1930, featuring music and animation from KING OF JAZZ
---
"Spanish" Dracula - 1931
Dracula - Released April 24, 1931. Directed George Melford and Enrique Tovar Avalos
Shot on the same Universal sets as the Bela Lugosi version from the same year, the "Spanish" Dracula has a varied reputation which has some claiming it is superior to the more famous Todd Browning film. George Melford's direction shifts the film to feature Renfield (Pablo Alvarez Rubio) more, and Rubio's presentation of the demented fly-eater gives him a showcase to display the raving dynamics of a madman, but interspersed with more subtle acting opportunities than Dwight Frye got in the English version. Rubio brings out Renfield's mental conflict (or more accurately, a spiritual conflict) that from scene to scene (or even the same scene) appears to be tearing him apart. When Melford ends his film, on the screen is the dead Renfield, with the young couple of Eva and Juan Harker walking up the staircase to leave Dracula's castle, and Melford uses that final image to cement his film differently than Browning's as being as much about Renfield's descent to doom as about the lovely young people getting out of the vampire's clutches.
Melford (and the uncredited Enrique Tovar Avalos) also move the camera around more and get the project further away from the theatre origins of the visual tale, and a comparison shows Browning's film to be a stuffier, stage-bound affair. Browning utilizes the set more for mood but Melford lets us see a great deal more of the art direction, though he simply is not a match for Browning's ability to present a spookier world.
Carlos Villarías as Count Dracula doesn't compare to Lugosi's otherworldly portrayal, and this is probably where Melford's direction falls away into artifice the most. Browning's film emphasizes Lugosi's turgid slow motion which flashes to unexpected speed at times (for example when he smashes the mirror in Helsing's hand that reveals he has no reflection). Villarias fills that same amount of space with a lot of grimacing and unintended humour keeps popping into the "Spanish" Dracula because of these overlong scenes of Villarias reacting in an exaggerated way. When Renfield's crucifix slips out from the folds of his jacket and Villarias' Dracula reacts with an expression that seems to indicate more that Renfield smells badly than that Dracula has an aversion to crucifixes, the film briefly skids into sheer bad-movie territory.
Lupita Tovar and Barry Norton as the young couple fighting Dracula's control are not that different from the English version, but Tovar seems like a stronger and more robust young woman and this ends up emphasizing the power of Dracula to control her more than the oddly porcelain presentation of Helen Chandler as Mina Harker in Browning's version.
Either way, both Dracula movies provide a basic metaphor of vampirism that can be taken on it's own terms, or viewed as a represenation of any number of other deadly problems (addiction, misogny, damnation, etc) and that is probably a big part of why classic films like these still retain such staying power.
AMAZON: Dracula Legacy Collection Blu-ray - Dracula, Spanish Dracula, Dracula's Daughter, Son of Dracula, House of Frankenstein, House of Dracula and Abbott and Costello Meet Frankenstein
---
Tarzan and His Mate - 1934
Tarzan and His Mate - Released April 20, 1934. Directed by Cedric Gibbons (and Jack Conway and James McKay)
Trouble in the jungle when two English visitors try to get Jane to leave Africa for London, but she would rather stay with Tarzan. Meanwhile, the visitors have a scheme to loot the sacred elephant graveyard and make off with the ivory. Tarzan and his army of animals helps them understand why this is a terrible decision...
More Tarzan and His Mate - 1934
---
The Moon-Spinners - 1964
Hayley Mills gets caught up in espionage and vacation troubles as she travels with her Aunt (Joan Greenwood) on Crete. Film also features Eli Wallach and Irene Papas.
---
The Outer Limits
A box set of Season One 1963-1964 remastered for HD
Outer Limits (1963-64) Season 1 (32 Episodes) [Blu-ray]
---
Charles Laughton - The Beachcomber, 1938
The Beachcomber, 1938: Laughton is a vagabond Englishman drinking his way through his day as he lives aimlessly as a beachcomber on a Pacific Island. Local missionary/schoolteacher Elsa Lanchester sets her eyes on him as an improvement project and mayhem ensues. This 1938 film is a comedy with darker elements picked up from the Somerset Maugham short story ("The Vessel of Wrath") it is initially based upon. The film is a showcase for Lanchester and Laughton to careen across the screen, with him trying to escape his moral reform, and Lanchester zooming to his rescue, whether he wants it or not.
AMAZON: Beachcomber
---
X From Outer Space
Released in Japan in 1967 and then in USA in 1968, the "X from Outer Space" is Guilala, a gigantic monster which grows from space spores carried to earth by exploration ship AB Gamma. This giant reptile/chicken is the star of an odd film featuring the usual building-flattening, but also on hand is a funny love triangle between astronauts within an almost fairytale-like plot.
More X From Outer Space
More X From Outer Space
AMAZON DVD Set: When Horror Came to Shochiku (The X from Outer Space; Goke, Body Snatcher from Hell; The Living Skeleton; Genocide) Criterion Collection
---
Fast Reviews:
The Lion in Winter - 1968 - A new 4K restored HD copy of this Peter O'Toole/Katherine Hepburn drama about the love/hate relationship between King Henry and Eleanor of Aquitaine has been released, and it is a dramatic improvement over the DVD and VHS versions from the past. Muddy colors are considerably brighter and sharper, and the sound is also sharper - - a good thing as the vast bulk of this movie is dialogue (it is adapted from a stage play). Though there are a few scenes at the beginning meant to place The Lion in Winter into the line of many epic historical dramas that came forth in the 1960s, the racing horsemen and marching, fighting troops are lackluster in presentation and only briefly intrude upon the cozier telling of the royal family packed in together during the Christmas season, plotting with and against each other along with the visiting King of France, a 17 year old monarch played by Timothy Dalton. The cast is marvelously timed to match one another in intensity and the whole film is a river of well-written dialogue that can go from bleak to humorous in the space of seconds.
AMAZON: The Lion in Winter (50th Anniversary Special Edition) Blu-ray
Fury - 2014 - A battle-hardened tank crew must integrate a new crew member as they venture into Germany during the waning months of the second World War. Director and writer David Ayer's film hearkens backwards toward classic post-WW2 combat films in its narrative style and plot, and is very effective in creating a world that exists mostly within the iron innards of a Sherman tank, probably in a way that's not been achieved before in the long, long line of WW2 films from Hollywood. Iron-willed tank leader "Big Daddy" (Brad Pitt) is the center of our attention, along with the green recruit (Logan Lerman) who has to be taught the basics of survival and to play his part in the tank crew. A part of the dilemma is that Pitt's character has made the impossible pledge that he would get his crew out of the war alive.
AMAZON: Fury 2014 - [Blu-ray]
---
Random Harvest - 1942
Amnesia plays a part in many Hollywood movies. If you needed to create a problem for the characters to ponder (and the audience) just erase part of the memory of one of the stars and complications and mystery naturally follows (or humor, as in I Love You Again, with William Powell and Myrna Loy).
Random Harvest is only slightly different in this respect because there's not only one incidence of amnesia to haunt the main character (Ronald Colman as World War 1 veteran Charles Rainier), but two episodes of vanished memory. And Greer Garson (as Paula) plays the most important part in both "halves" of Charles Ranier's post-war life. Garson figures out everything (and she does this well before the audience does, let alone Colman's character) and she has to sit patiently while the mess gets untangled and the movie audience catches up.
A solid-gold melodrama from M-G-M with excellent production values and good performances from Ronald Colman who can shift from nonchalant optimism to dignified weariness (and mental fragility) easily. Greer Garson essentially plays the same character she performed in Goodbye Mr. Chips and Mrs. Miniver - that of an indefatigable female force for good amid human tragedy.
Amazon Streaming in HD: Random Harvest 1942
More about Random Harvest
---
The Palm Beach Story - 1942
The Palm Beach Story - 1942 - Released November 7, 1942
Colbert is kept in an expensive apartment by failing inventor/husband Joel McCrea (they are Mr. and Mrs. Jeffers). The couple is seriously behind on their bills and on the verge of being evicted when a "Fairy Godfather" appears (aka, the "Weinie-King" an eccentric elderly man with a fortune made in low-cost lunch meats) who, smitten with Mrs Jeffers (he meets her while she is hiding in a shower stall in the apartment, he is inspecting the place because he might like to rent it ... "You don't come with the apartment?" he asks). He provides funding to save the couple from impending financial disaster.
But Colbert's character has the idea to permanently fix their financial situation: she'll divorce her husband, go to Florida, marry a millionaire, and use the new husband to fund the old husband's crazy ideas (Mr Jeffers has a plan to build a city airport atop a super-heavy-duty tarp suspended on wires hung from skyscrapers. The small-scale model in McCrea's engineering office looks utterly unfeasible outside of a Hollywood movie).
Colbert (Mrs Jeffers) takes off for Florida, and soon McCrea is in pursuit (he also gets funded miraculously by the 'Weinie King') and the story, now choc-full of double-identities (there's more to come) continues to have twists and turns as it picks up additional characters (Mary Astor, Rudy Vallee).
Written and Directed by Preston Sturges, the tale is screwball comedy mixed with satire.
More on the Palm Beach Story
---
Releasing April 24 from Kino: The Maze 3-D 1953
Richard Carlson (as Gerald MacTeam) suddenly moves to Scotland to take over ownership of a castle in the remote highlands. His ex-fiancee (Veronica Hurst) comes looking for him shortly thereafter only to find him strangely aged.
AMAZON: The Maze 3-D [Blu-ray] Releases April 24, 2018
---
The Parent Trap - 1961
The Parent Trap - Released June 21, 1961. Directed by David Swift
Two hardworking Haley Mills star in The Parent Trap, along with Maureen O'Hara as a wise mother who figures out what the two little conspirators are up to, and Brian Keith as their father who never exactly understands, and consequently gets outsmarted. It's for his own benefit, as he has got himself mixed up with professional husband-hunting conniver Vicky (Joanna Bridges) and must be rescued.
More on The Parent Trap
---
Criterion June Release
Criterion is putting out a 2K High Definition bluray in June of Bergman's The Virgin Spring from 1960 which takes place in a Medieval setting (as Seventh Seal does).
Criterion page on The Virgin Spring release
---
Mary Philbin and who directed Phantom of the Opera?
Mary Philbin and Lon Chaney in the original version of the Gaston L. A. Leroux novel of manic love (and opera) that Universal wrestled with over several years, eventually completing two different versions, one released in 1925, and then a "sound" version released (with many new scenes and a revamped story) in 1929.
More Mary Philbin and who directed Phantom of the Opera?
---
Louis Wolheim
Part of what makes a story "work" in a movie is the physical architecture of the cast. If all the male (or female) leads look similar, for example, the visual story gets blurry. That, of course, was never an issue with Louis Wolheim on the screen.
Louis Wolheim: Born March 28, 1880, NYC - Died February 18, 1931 in LA
---
Horsefeathers 1932
Of the classic Marx Brothers movies made before they signed with M-G-M and had Irving Thalberg remold them into a smoother, just as funny, but a less threatening comedy troupe, Horsefeathers is apparently the most dangerous (in 1930s terms) since it shows the most chopped-up editing done to it after release.
Their more famous film Duck Soup is overtly subversive, if making fun of politics, America (i.e., "Freedonia"), patriotism and warfare is subversive, but copies of that film seem to be completely whole.
Not so with the Thelma Todd co-starring Horsefeathers, which has noticeable jumps, breaks, and truncated scenes. It's a luney farce in which the brothers (all four) are trying to get her attention while the serious matter of college football interferes and frames the tale. Of all the Marx Bros early films, this one seems to be the one most sabotaged by the Hayes codes during re-release, and though the movie mocks academia and football, it seems unlikely that's where the trouble was. More likely it was Thelma Todd, though what exactly was chopped out is hard to say, but she seems to always be in the scenes that are the most malformed.
More Horsefeathers
AMAZON BLURAY: The Marx Brothers Silver Screen Collection (The Cocoanuts / Animal Crackers / Monkey Business / Horse Feathers / Duck Soup)
---
His Kind of Woman
His Kind of Woman - Released Aug 29, 1951. Directed by John Farrow (and Richard Fleischer)
AMAZON STREAMING & DVD: His Kind of Woman
---
Robot Monster 1953
Robot Monster - released June 23, 1953. Directed by Phil Tucker
Legendary low-budget film (shot for a reported $16,000) which then grossed to over a million dollars in box office. Usually listed as one of the "awful" but funny sci-fi films of the 1950s, the story itself actually has a logical (and clever) structure, and Elmer Bernstein's music is not the average sci-fi soundtrack.
AMAZON: Robot Monster
---
Fast Reviews:
Darkest Hour - 2017 - Gary Oldman as Prime Minister Winston Churchill facing off against the continued triumphs of Hitler over Europe and the spirit of appeasement (and surrender) haunting his own "war cabinet" as Britain searches for hope against the NAZI onslaught. Despite a great deal of the story moving forward through dialogue, a lot of tension is built up by director Joe Wright with the script being sometimes heroic and sometimes funny showing how hard it is to lead a country under threat.
Murder on the Orient Express - 2017 - A handsome and nicely visual tale that sandwiches in more than just one Agatha Christie story, but more or less sticks to the fundamentals of Inspector Poirot (Kenneth Branaugh) and Poirot's amazing moustache as they solve the murder of a thug (Johnny Depp) that had been annoying the other passengers (particularly Michelle Pfeiffer, Judi Dench, and Penelope Cruz). There are suspects galore on board the speeding train as it moves from Constantinople and into Europe. The only flaw I found was that the dialogue can't stay true to it's 1934 era and bounces like a time traveler into concerns and verbiage that is strictly 2017.
Bloodfather - 2016 - Mel Gibson as an ex-con tattoo artist working from a small trailer in the desert where he maintains a fragile world where he stays clean and sober. His missing teenage daughter suddenly comes back into his life with a host of gangsters hot on her trail, and the tale soon morphs into a desperate road trip where the two try to stay alive and to utilize friends and allies from out of the dad's violent past. Gibson and the daughter (Erin Moriarty) are good together, but director Jean-Francois Richet lets the story turn into an episodic and segmented series of gun fights which impinges a great deal on the emotional story that's underway.
Frankenstein - 1931 - The original monster movie that spawned a thousand imitators has a hard time getting going until Colin Clive (as Victor Frankenstein) gets onto the screen as a brilliant and arrogant unhinged doctor on the cusp of figuring out how to "create life" and thus "know what it feels like to be God." Clive and the monster (Boris Karloff) are the best things about this very linear and straightforward film (in this way much different from the 1935 sequel) which also features James Whale's frequently inventive direction. The restored high definition copy of the film not only lets us inspect Clive and Karloff's faces in detail, but betrays the sound stage environment of the production, with obvious muddied audio echoes and sometimes clearly seen matte painting layering on the walls.
AMAZON STREAMING or BUY: Darkest Hour
AMAZON STREAMING or BUY: Murder on the Orient Express
AMAZON STREAMING or BUY: Blood Father
AMAZON STREAMING or BUY: Frankenstein - 1931
---
Warner Archive is moving to Filmstruck
When I had to choose between either Filmstruck or Warner Archive last year, I went with Warner Archive. They have such a jumble of good and bad titles from all across the whole spectrum of Hollywood eras it appealed to me more than the obviously superior, but also "already seen" library of titles at Filmstruck. Now it looks like that anyone who followed this logical path to a decision will be rewarded:
(from Warners Feb 27, 2018) "We are excited to announce that we will be partnering with FilmStruck, an affiliated service, to deliver the most comprehensive and exclusive library of classic films available anywhere. Beginning February 26, FilmStruck will be your new home for streaming iconic Hollywood classics, art house, indie, foreign and cult films from Turner Classic Movies (TCM) in collaboration with the Criterion Collection.

After April 26, 2018, we will no longer support subscribers on the Warner Archive platform; however, all current subscriptions will be honored on FilmStruck.

Currently, you have an annual Warner Archive subscription. To provide you with the most consistent service, we have arranged for FilmStruck to honor your subscription through the remainder of your subscription period. With this package, you will have access to the same films you enjoyed from the Warner Archive, along with FilmStruck's constantly refreshed library of films."
There is already overlap between the two services (for example, Val Lewton films show up under both systems), but the coming combination in April looks like a real evolution in classic moviedom streaming possibilities.
---
Borzage's Moonrise
Criterion has Moonrise releasing on Blu-ray disk on May 8, 2018.
AMAZON - Moonrise (The Criterion Collection) [Blu-ray]
---
New Classic Film releases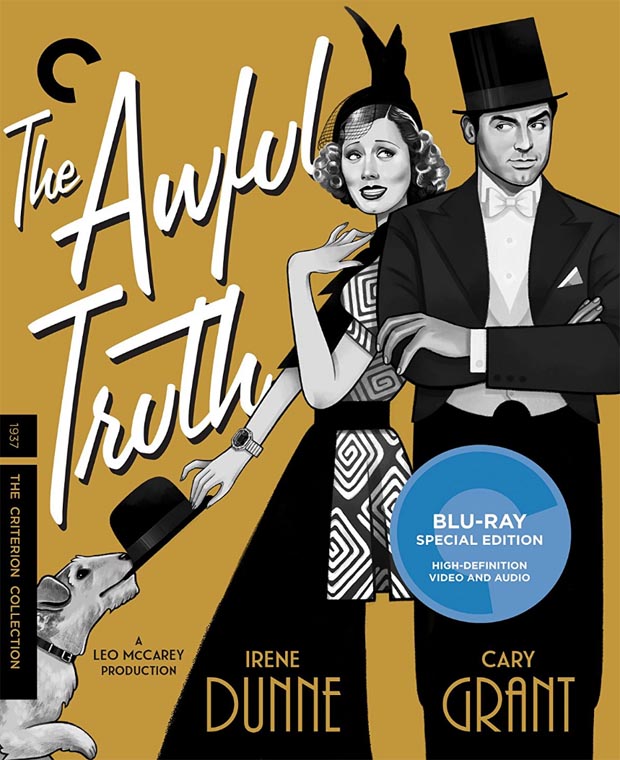 The Awful Truth - 1937
Irene Dunne and Cary Grant in a classic screwball comedy about how a perfectly good divorce can go completely wrong if the departing spouses can't stand for the other to move on. Grant and Dunne hilariously sabotage one another's efforts - film directed by Leo McCarey. New 4K digital transfer. - Releases in April 2018
AMAZON: The Awful Truth - Criterion Collection Blu-ray
Maigret and St Fiacre Case - 1959
Directed by Jean Delannoy - was released Dec 2017.
AMAZON: Maigret & St Fiacre Case
---
Tramp Tramp Tramp - 1926
Tramp Tramp Tramp - Released March 21, 1926 - Directed by Harry Edwards
Harry Langdon (as Harry Logan) is caught up in a cross country walking race, hoping to win the grand prize of $25,000 in order to save his father's deep-in-debt business. Joan Crawford (as Betty Burton) represents her family's shoe business which is sponsoring the race.
More - Tramp, Tramp, Tramp 1926
---
Robby the Robot
The robot star of the 1956 film Forbidden Planet sold for a record setting $5.38 million at a Bonhams Auction in November. This makes Robby the #1 costliest movie prop, topping a sale of Marilyn Monroe's Seven Year Itch dress which sold for $4.6 million (also with Bonhams) in June 2011.
---
---
Starring Miss Barbara Stanwyck [Illustrated with 310 Photographs] - amazon.com
---
Sophia Loren: A Life in Pictures - 192 Pages - Amazon.com
---
What's Recent
---
Amazon: Harlow in Hollywood: The Blonde Bombshell in the Glamour Capital, 1928-1937